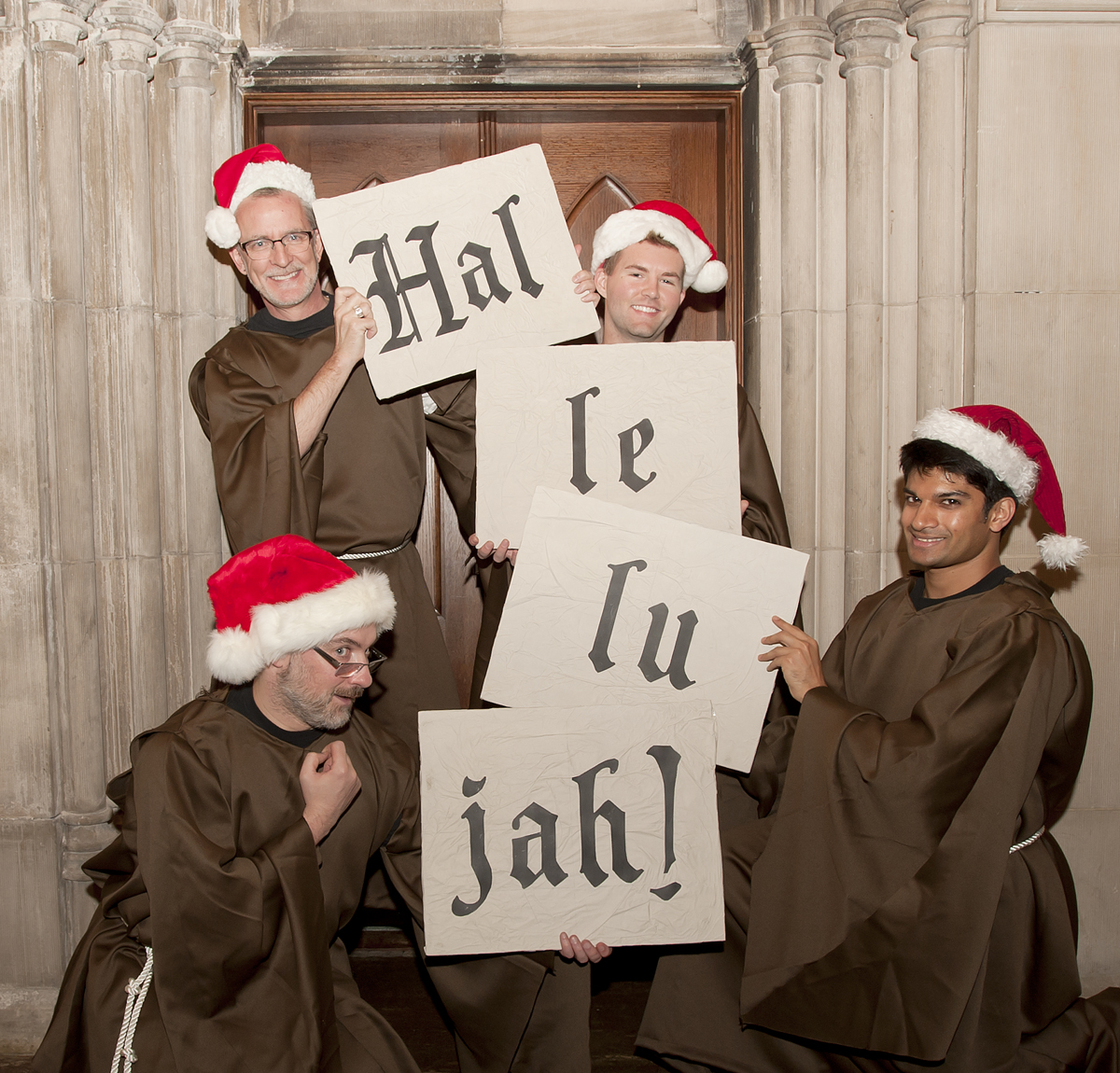 It is one of the great tragedies of adulthood that so many of us leave our artistic lives in adolescence. Once we depart school for "the real world," us 20-somethings assume lives of quiet tedium, professional mania or boisterous partying -- usually a mixture of the three. We dedicate ourselves to our newfound professions, or we dedicate ourselves to never growing up. But I often find myself in conversations with people -- both single partiers and partnered homebodies -- who lament, "Oh, I used to play the violin," or, "Remember when we used to do theater productions?" or, "I wish I still had the time to paint."
When we are young(er), we are encouraged, if we are fortunate enough to have good parents and good teachers, to pursue our passions. To invest in ourselves. To explore out-there electives. To take courses in calligraphy. "This is the time!" we are told. For when you are old and gray, there will be infinite responsibilities -- bills and jobs and children -- and finite possibilities.
When I first moved to Boston, I threw myself into academic and then professional life. It may be particularly bad in this city; "What do you do?" is the first question you're asked at a party. I started teaching high school and always maintained a second job, never stopping to take a breath. So not surprisingly, I found myself feeling lonely and isolated in the middle of a cold, cerebral city. I thought frequently about moving and ran through a laundry list of other, larger cities, hoping I would find myself more "at home."
Then my partner started to work longer hours at his law firm. I found that my teaching life of 5:30 a.m. to 3 p.m. left me with plenty of time to grade essays and plan lessons, but I was no closer to feeling at home. It was my fourth gray winter in New England.
I began to reflect on what I was missing in my life, and why I felt empty. I toyed with the idea of returning to the church, but I quickly realized that the only reason I had ever gone was to play music, or to sing. Music had been the motivation behind most of my high school and college years. But during my senior year, I had decided to leave behind this critical part of myself, to move off-campus, to wait tables and to "grow up." I had developed this false notion that once we left school, if we were not professional musicians, we had to leave our passions somewhere at the bottom of a cracked Solo cup.
But on a whim last winter, I decided to audition for the Boston Gay Men's Chorus. I hadn't done any sort of audition in five years, and I was so nervous that I almost walked out. Something that had once been comforting had drifted completely outside my comfort zone. But I made it through, and I am now at the end of my first year with the chorus.
The songs that we sing are all over the map -- this concert season we are paying homage to the Native American solstice and Leonard Cohen's "Hallelujah." I'm not sure which one is more critical of Christianity. And some of our selections -- like "Yes, Virginia, There's a Santa Claus" -- seemed so saccharine-sweet to me at first that I was wondering how I was going to get through them. But on stage this weekend, I was mostly trying not to cry. One hundred fifty tuxedoed men singing in a gorgeous concert hall will do a number on your cynicism.
In a time when we are so focused on the "fiscal cliff" negotiations, or on our own frenetic shopping, I think back to when my mother took me to Raleigh to see The Nutcracker. These are the best memories I have of the holidays, memories of music, to which I retreat when I think about my deceased grandparents, or the stress of holiday travel. And as I get closer and closer to 30, I am grateful to have the opportunity to be singing in a world-class organization, where music is not a career to most of its members but a respite from one. I'm thankful that with one concert behind us, we still have three left to go before I begin the long drive to North Carolina.
And for the first time since I moved here, I'm wondering if I'm going home or leaving it behind.