For far too long, green cars have been perceived as lacking in both style and power, with designs and drivetrains optimized for efficiency, rather than thrills. But some exciting entries into the segment have been chipping away at preconceived notions of what it means to drive green.
Tesla Motors' Roadster showed the world that an electric vehicle could both look and perform like a sports car; Chevrolet's Volt proved that gasoline could play nice with plug-in power; and Toyota's recently expanded Prius lineup now features both sporty and family-sized offerings.
So what's next? These are the hybrids and electrics that have us most excited for the future of green cars:
Cadillac ELR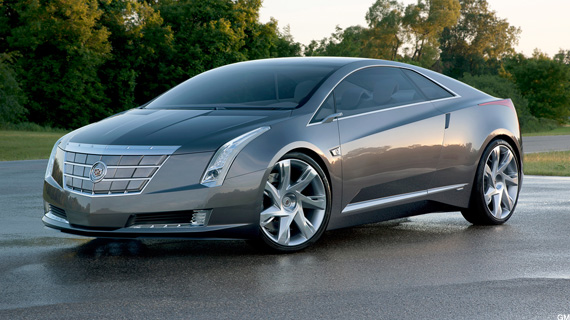 Imagine the Chevy Volt's advanced plug-in hybrid powertrain wrapped in the luxury of a Cadillac. Enter the ELR.
We've been looking forward to this car since it was unveiled as the Converj concept back in 2009 at the North American International Auto Show in Detroit. Financial problems at parent company General Motors threatened to put an end to this extravagant "extended-range" electric, but the car reemerged in August of 2011 as the ELR Coupe.
Details remain scarce, but GM recently confirmed that production of the ELR will begin in late-2013, assembled at the automaker's Detroit-Hamtramck plant.
Ford Fusion Energi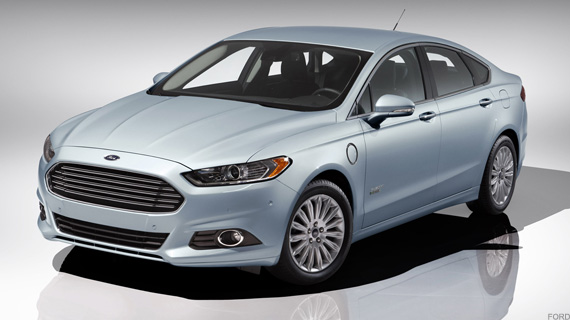 Our favorite thing about the redesigned Ford Fusion is the plethora of planet-friendly powertrain options offered on the stylish sedan. Ford's EcoBoost engine technology utilizes a turbocharger and direct injection to increase the efficiency of standard gas models, while the Fusion Hybrid impresses with 47 miles per gallon in both city and highway driving conditions.
But we're most excited about the forthcoming Fusion Energi plug-in hybrid, planned for early 2013. Like the Chevy Volt, the Fusion Energi combines a battery-powered electric motor with a range-extending gas engine. That means you can run in all-electric mode for short trips and switch to gas power for any distance beyond the battery's range.
Tesla Model X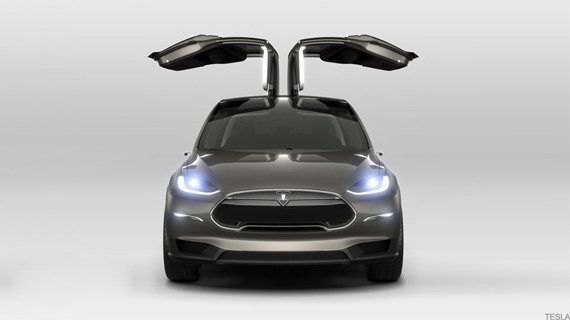 Tesla Motors has taken the automotive world by storm with their electric vehicles, including the groundbreaking Roadster and refined Model S, which was recently voted both 'Car of the Year' and 'Automobile of the Year' by two of the industry's most established publications. And who are we to disagree? The Model S is high-tech, stylish, sporty and, best of all, doesn't use a drop of gas.
How does Tesla plan to follow such success? Two words: gullwing doors. That's right, Tesla's next model plans to utilize doors that hinge at the roof of the vehicle and open vertically, much like the iconic DeLorean DMC-12 of Back to the Future fame. The aptly named Model X is a crossover utility vehicle--another first for the Silicon Valley automaker. This all electric sport-ute will be offered in your choice of rear-wheel drive or dual-motor all-wheel drive and is expected to begin production in late-2013.
Fisker Atlantic Concept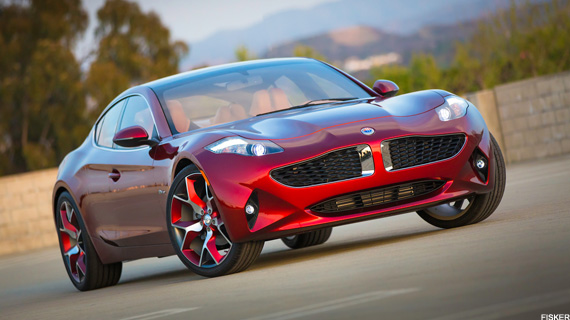 While Fisker Automotive has experienced some bad karma with their first model, no one can deny the allure of co-founder Henrik Fisker's luxurious and sporty designs. Like the Ford Fusion Energi, Fisker produces "extended-range" electric vehicles that can travel short distances in EV mode, and operate on gas for longer drives. But despite good looks and an eco-friendly ethos, a rash of production delays, economic woes and fire-safety concerns have kept the automaker from taking off.
Earlier in 2012, Fisker unveiled a smaller, yet equally attractive plug-in concept dubbed the Atlantic. We're rooting for this model because, if Fisker is able to start production in late 2014 as recently projected, it will mean good things for the troubled automaker. And that means more beautiful electric-powered cars on the road.
Acura NSX Concept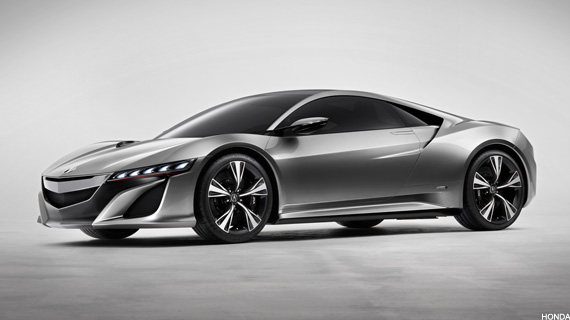 Automotive enthusiasts will recognize NSX as the name of a popular mid-engined sports car produced by Honda in the 1990s. Sold under the company's luxury arm in the U.S., the Acura NSX has been rumored to make a comeback ever since it went out of production years ago. The Japanese automaker finally delivered in early 2012 by unveiling a new NSX at the North American International Auto Show. Following the concept's Detroit debut, the NSX was featured in a big-budget Super Bowl ad starring comedian Jerry Seinfeld and made an appearance in the blockbuster action film The Avengers.
Of course, movie-star status isn't enough to make our list; you've also got to as green as the Incredible Hulk! Acura's NSX concept boasts an all-wheel drive hybrid system aided by three electric motors and a V6 engine. That's the complete package: fast, fun and efficient. Here's hoping a production version of the NSX is announced soon.
TRANSLOGIC is your destination for the latest in transportation technology, including developments in mass transit, green technology, electric vehicles, concept cars and the future of transportation. Check our episode archive for the latest videos and our blog for regular news updates.