Who doesn't want to make the life of a child with cancer a bit better? And even then, by doing something that requires almost no effort and saves you money.
It took a family tragedy to figure this out. While traveling in Venezuela as part of The Happy Nomad Tour, my parents called to inform me that my uncle was just diagnosed with pancreatic cancer. Sadly, this kind of cancer only goes from bad to worse and very little can be done apart from treating the pain.
There was little I could do from so far away. My brother suggested I grow my hair out and donate it to a charity that makes wigs for children suffering from cancer. Given that I have a penchant for trying new things, no boss, no one to please, and that I've had short hair my entire life, it was the perfect suggestion.
That said, even in my corporate tool days I could have grown out my hair. I probably wouldn't have out of concern of what others would think, but such fear is unfounded. Just look at how much traction Movember has gained. It's an initiative where men grow a mustache in November and raise money for men's health issues like prostate cancer and depression.
According to The American Childhood Cancer Center, 12,400 children aged 0-19 are diagnosed with cancer annually. Many of them will go through chemotherapy and lose their hair. That loss of hair elicits often unwanted sympathy and can compromise the self-esteem of a young person still in development. A wig helps give some of that self-esteem back, allowing the child to focus on getting better instead of how they look.
According to Locks of Love, 2200 children under age 20 are diagnosed with brain tumors each year. The necessary radiation treatment can cause permanent hair loss.
Alopecia is another major source of hair loss among children. Affecting around 4.7 million Americans, Alopecia can cause bald patches as well as total baldness. There is no known cause or cure.
If you have a normal head of hair you can be the hero to one of these suffering children. In the process of growing out your hair, you'll also raise awareness of all three of these issues as you explain the reasons for growing out your hair. You can also grow out your hair and donate it in memoriam of someone you love.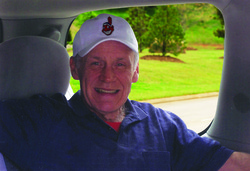 I'm growing out my hair in memoriam of my Uncle Barry, the self-proclaimed handsomest man on earth. In his final weeks he was comforted by the fact that long after his passing, my hair and the donations I'm soliciting will continue working in his name to make the life of a child a bit easier.
I am volunteering my way around the world, but it turns out there's a wonderful non-profit organization right in my backyard of Cleveland, Ohio that makes wigs for kids. They are appropriately called Wigs For Kids. According to them, it takes 20-30 ponytail donations and $1800 to make each wig.
I started a fundraiser to raise $1000 per inch of hair I grow. I can only donate one ponytail, but I raise as much as I can to place free wigs where they are needed.
In the Philippines I visited a children's cancer ward and this project really came full circle. I saw the children there fighting so hard to survive. I also saw them needlessly embarrassed about their appearance. It was tragic and I wanted to transplant my hair then and there to this boy, who had already lost a leg to cancer.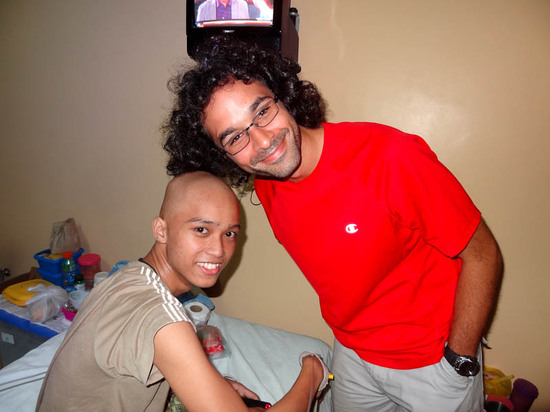 Two other reputable non-profit organizations that turn donated hair into free wigs for children include Locks of Love and Pantene Beautiful Lengths.
Wigs For Kids has affiliated salons across the U.S. and Canada. These salons can snip your ponytail and ship it according to procedure ensuring your ponytail goes toward the cause. Otherwise, all three organizations give strict instructions on how to cut and package a donated ponytail.
Saving money, raising awareness, and helping kids who need it. Making a difference couldn't be easier! Do it for yourself; do it for your Uncle Barry. If nothing else, never let a long ponytail go to waste at the salon. You now know what a difference it could make in a child's life.