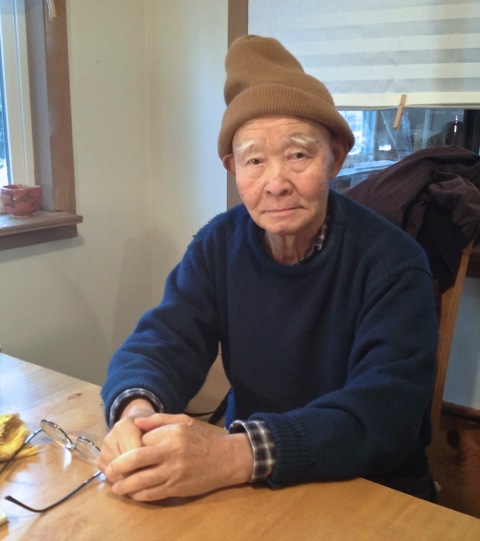 Genki Takabayashi, the retired Japanese-born Rinzai Zen teacher, died at his home in Victor, Montana on Monday at age 81. He is survived by his wife, Genei Leslie Gannon.
The causes were complications from a car accident in December and congestive heart failure.
Genki became resident teacher at the Seattle Zen Center starting in 1978, invited by the membership there. In 1983 the center became known as Chobo-ji, which still operates today under the leadership of Genjo Joe Marinello, Osho. Genki retired as abbot in 1998 and moved to Montana. Before arriving in Seattle, Genki trained for nearly 20 years at the head Rinzai training monastery in Japan, Daitoku-Ji. He also directed a temple in Kamakura, which he entered at age 11.
On April 21, in 49 days, a major celebration of his life will be held at Chobo-ji in Seattle (this custom comes from the Buddhist idea that a person enters his or her rebirth after 49 days). A grave side memorial is planned in Victor, Montana for this coming Monday.
Genki's career as a Zen teacher was not without controversy. Kangan Glenn Webb, a recepient of the Order of the Rising Sun and founder of the Seattle Zen Center, wrote in 2010 this piece that is found at the Shimano Archive. It's worth the read.
For an alternate perspective, Genjo Marinello's wife, Josen Carolyn Stevens, has also written a piece in remembrance of her teacher. You can read it over at Sweeping Zen: "A Cracked Bowl: The Zen Teachings of Genki Takabayashi."
Photo: © Genjo Joe Marinello, Osho