Well, in typical Georgia fashion, even the slightest prediction of snow will cancel school regardless of whether a flake actually makes it to the ground. With 24-hour breaking news coverage that usually has some sort of name like "Ice Rage 2010" or "Sleet Madness 2013" and now "Polar Vortex 2014" (isn't that something you can buy from LL Bean?), this will then spawn the ultimate chaos on the roads, in the grocery store and, ultimately, at my house.
See, a snow day where it isn't actually snowing isn't anything to celebrate at all, because we won't be snuggling up and drinking hot cocoa, or giggling and making snow angels. No, we will be fighting, and I will be yelling, just like any other day when there's no school. Fighting and yelling over everything -- toys, TV shows, dog duty, blankets, morning activities, snacks, lunch, more snacks -- all while trying to finish work from the day before. Nothing's off limits on a "no-snow snow day."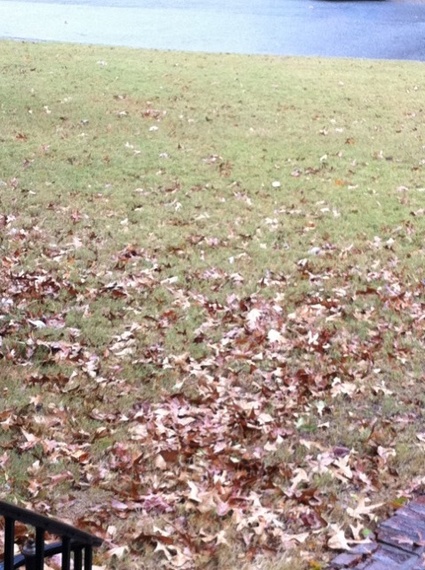 Our big nor'easter
I know, I know. I should relish these times. Soak in my children's youth and adorableness. Well, I'll remember that later, but for now I'm not so psyched, because lately, let's just call a spade a spade: They're a royal pain the butt, and I've had it.
But cooking with them is an option, so we'll get to work seeing what we can concoct without even attempting to go to the store, because the last thing I want to do is fight with some woman over a loaf of bread that I'll never eat but feel like I have to buy.
Yeah, looks like it's gonna be another crock of something, just like this "no-snow snow day" is a crock of something. I'll just surrender and do it. Top it off with some chocolate-chip cookies. Who knows when we'll have this moment again?
No-Snow Snow Day Chicken Chili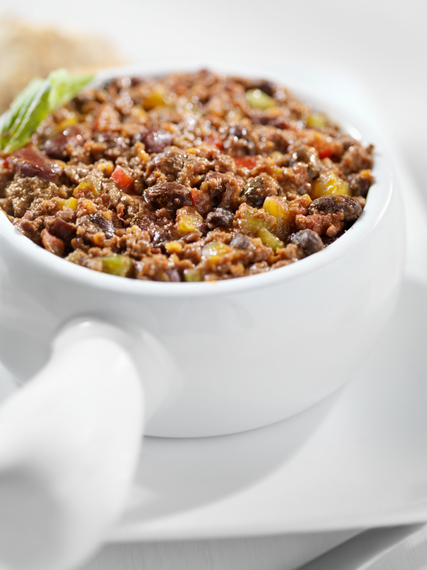 Ingredients:
One package ground chicken
One can red beans
One can white beans
One can black beans
One can corn
One can chickpeas
One green pepper (chopped)
One large can chopped tomatoes with juice (may need more depending on how saucy you like it)
One can Rotelle Tomatoes with peppers (spicy!)
One onion
Two packets low-sodium chili mix
S&P
Olive oil
Toppings of your choice (chopped green onion, cheese)
White rice or tortilla chips
Directions:
Chop onion and saute in a little olive oil.
Add ground chicken and saute for a few minutes but not all the way (can still be a little pink).
Drain.
Put crock pot on low (or put pan on simmer on stove) and add meat/onion mixture.
Throw everything else into pot and mix thoroughly.
Add a dash of S&P.
Cover and cook for an hour.
Add more tomatoes or some water depending on how you like consistency.
Serve over white rice or with crumbled tortilla chips.
This is also a really easy party dish of nachos if you put the chili on top of a huge pile of tortilla chips and top with cheese, then bake for 5 to 10 minutes until cheese melts. And for dessert, we'll do chocolate-chip cookies.
Secret: If you use your favorite recipe and only use brown sugar (add brown in place of the white in addition to brown that recipe calls for), your cookies will come out really tasty and different!
Photos courtesy of MyKitchenChaos.com