If my daughter gets her period before age 11, can I sue Costco? I'm not kidding. Because I just happened to be shopping there over the weekend and couldn't help but notice that every single piece of produce and every single slab of meat looks absolutely perfect. Perfect like this: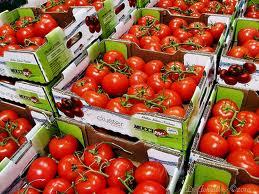 And then I just happened to notice the 8-year-old twins walking by my cart. And they just happened to look a bit too plumped up and perky themselves. And so I must ask the question: Are our kids developing so fast because of plumped-up and perky produce and meat from big box warehouse stores? Scary, isn't it?
Don't get me wrong. I love Costco. I LIVE at Costco. My entire stock of 19 deodorants, 75-pound box of Goldfish crackers and 700-count box of pizza bagels all come from Costco. But I just can't help but wonder what the HECK they put in their produce and meat to make it look so darn perfect. So flawless. Botox?
These are the things that keep me up at night. Here I am trying my darndest to maintain the youth and innocence of my two sweet little girls (*Note to self: delete all Nicky Minaj and that stupid Katy Perry "Peacock" song off iPod) and then I'm totally sideswiped by the boobs on the 8-year-olds at Costco. Then my mind wanders to "Should I go organic? Vegan? Macrobiotic? Should we do a family juice 3x a month? Get rid of all Gluten? Dairy? Wheat?" And by that time it's 4 a.m. and there's no way I'm going back to sleep because my head is filled with all of these thoughts.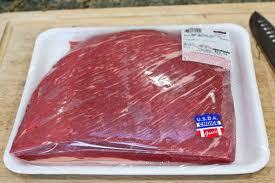 Help me with this one. Do you see it too? Where does it end? Shaving at nine? Period at ten? Kids at twelve? Menopause at 15? We are growing up too fast, people. And it's all Costco's fault. Which brings me to my law suit. If you go in on it with me, we can make it a class action and probably come away with more cash. But then we'll never, ever be able to step foot in a Costco again for the rest of our lives.
And that's an even scarier thought.
So pick your poison. Eat your perfectly plump and perky Costco vegetables and swing by Victoria Secret on your way home for you daughter's newest push-up bra. Or, join me in my plight and keep our kids flat and reproductive-free for as long as humanly possible.
But for now, ingredients for today's recipe were all purchased at Costco! (Might as well make it while I'm still allowed to shop there.)
Better Chicken Chili Than The Last Time I Posted Chicken Chili
Ingredients:
1 package ground chicken
1 onion (diced)
2 cloves garlic (minced)
splash olive oil
splash beer (any kind)
2 cans kidney beans (drained and rinsed)
1 can white beans (drained and rinsed)
1 large can diced tomatoes (with juice)
1 can tomato paste
1 can chicken broth
few teaspoons cumin
few teaspoons coriander
few tablespoons chili powder
dash oregano
dash parsley
pepper and chili flakes (to taste)
hearty pinches of kosher salt
2 tablespoons (or the likes) of brown sugar (secret ingredient!! amazing!! don't use more than 2 or it will be too sweet but sooo good!)
toppings: diced scallions, tortilla chips, cheese, sour cream, rice
Directions:
Throw onions, garlic and a few splashes of olive oil and beer into the crock pot. Let cook for appx. 30 minutes.
Dump everything else in and cook on low for 5-6 hours.
Top with scallions, cheese, or tortilla chips. Serve with rice!