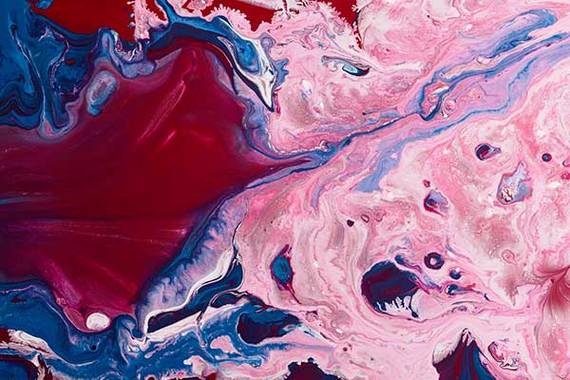 By Paul Foster, Senior Director, Creative Content at Getty Images
As the January blues set in and the winter layers build-up, we find ourselves reminiscing about the year that has passed; however, 2016 has a myriad of visual delights to look forward to, as the advertising industry prepares for a year dominated with images depicting rebels, technology and surrealism.
The way people digest visuals is changing; trends influence the way society thinks, lives and behaves. This impact is ever evolving and so too must the imagery being delivered to people by brands. Here at Getty Images our visual experts predict what can be expected in the year ahead.
Getty Images' Creative Research team forecast visual trends by drawing on a diverse and extensive set of resources. These include search and buying trends from the millions of visitors to Getty Images' website each year, local insight from our global network of regional offices and expert analysis of the imagery trends in advertising and popular culture. From this research, Getty Images identified six trends that will hugely influence how brands visualise themselves in 2016; 'Divine Living', 'Extended Human', 'Outsider In', 'Messthetics', 'Silence vs. Noise' and 'Surreality.'
The modern person's demands are a cocktail of juxtaposing ideals. They want convenience, but lust for luxury; they search for simplicity and calm but are obsessed by technology and disruptors. This year will demonstrate a distinctive shift for creative campaigns, as brands and advertisers bring to life contradictory aesthetics, creating exceptional visual styles. 
'Outsider In'
The 'Outsider In' trend celebrates rebellion; those who are brave and break with tradition.  Pioneers within popular culture who are fronting this revolution include Vivienne Westwood, Donald Trump and Amy Schumer.
In 2016 we will see campaigns that rabble-rouse using a cheeky sense of humour and extreme design to catch the person's attention.
Rebel Yell Bourbon is a great example of a brand that has already adopted this style of imagery in its advertising, using the tagline "Rowdy yet refined" to describe its ethos, immediately appealing to the urbane rebel - disruptive yet sophisticated. 
'Divine Living'
This trend comes with two meanings; the first is 'delightful, magnificent and special' and the second is 'supreme or heavenly being.' Both of these are influencing the visual landscape. Consumers are placing more value than ever on meaningful consumption and purchases with purpose.
Brands are already using images that represent contemplation or introspection, this idea of something bigger than 'us.' This is also apparent through the increasing use of 'god's eye view' -striking aerials that show wonder and epic scale.
Hyundai did this perfectly when it used light rays and soft focus camera effects in its latest ad campaign to create a relaxing and healing message, even using the tagline 'Sanctuary' really highlighting this appeal of something that is rejuvenation for our souls. 
'Extended Human'
Where dystopian novels and sci-fi once delivered images that instilled fear of the unknown in a world ruled by technology, 'Extended Human' projects a positive image of the way that man and machine interact. It demonstrates how technology is becoming an extension of us, expanding our ability to connect and communicate.
An example of this in action is Toyota Prius. The car marque displayed interactive messages on its models such as 'hug me,' inviting the public to build an emotional connection with the product.
'Messthetics'
This is not a trend for the perfectionists among us. Messthetics celebrates visceral, messy, beautiful images. In a world where beauty and flawlessness have dominated, people now crave extreme authenticity. The images shock, intrigue and surprise us, giving the people a welcome break from the predictable 'perfect everyday life' spiel.
'Silence vs. Noise'
Silence and noise can really be seen as a counterpoint to Messthetics. It is uncomplicated, simple but similarly it's beautiful. In this trend, less is more and the composition and colour of the images are restrained, elegant and minimalistic. We are bound to see this imagery more and more as its extremely designer friendly.
This trend was brought to life by Kit Kat who used simplicity to give TV viewers a literal break. The advert consisted of 30 seconds of a blank white screen with the tagline 'giving you a break;' effortless, perfect and the epitome of Silence vs Noise.
'Surreality'
Paying homage to 60s psychedelia and the surrealists of the 1920s, photographers are using many new photo manipulation techniques to create surreal images. Where we once used surrealism to make sense of dreams, we now use it to make sense of the bombardment of imagery from many more sources than in the past - importantly it can be seen as a reaction against authenticity and a visual landscape dominated for more than a decade by a drive towards realism.
The fashion house Kenzo is well known for its surreal collages and designs and the most recent MTV awards were full of surreal video imagery.
It's safe to say that these six trends will have a significant impact on brands and advertisers in the year ahead. Driven by popular culture and the availability of new technologies; people and advertisers alike have an exciting year of visuals ahead of them.
Photo: Getty Images Paint patterns, Jonathan Knowles, Getty Images