by Alex Kaminsky, SVP-Consumer Marketing, YP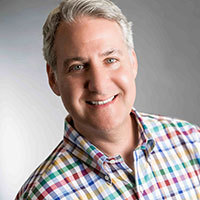 When done well, branded video is probably the most honest type of content you'll produce as a marketer. It's an opportunity to convey brand values like humor, candor, whimsy and passion without making a hard sell.
Ultimately, it should be used to tell consumers about who you are as a company without asking anything of them in return. It shouldn't be disruptive or out of context for them, the way so many display and pre-roll ads are. Ideally, your storytelling is more than just unobtrusive; it makes a lasting impression.
Investment in digital video from both a media and production standpoint is steadily growing, and that's been driven to no small extent by its effectiveness in reaching those elusive, cord-cutting millennials. However, tailoring content for its target audience and finding the right metrics to gauge its impact continues to be challenging. Equally hard on both the brand and agency side is finding talent with a knack for both video storytelling and social distribution, which is in short supply.
Here are a few observations on how to make video perform for your brand.
Find your voice
What does it mean to do video "well" in the first place?
For one thing, funny isn't the only vehicle of success. I think too many companies are straining to emulate the Dollar Shave Club under the assumption that humor is always the missing ingredient to unearth viral gold, and it's resulting in some video from marketers who are trying too hard to be something they're not.
When you stop to think, some of the most memorable branded video isn't funny at all. Take Budweiser's iconic Clydesdales, which represent the polar opposite of the lower-brow humor you sometimes see from beer brands.
The smartest thing you can do is strive to be fresh and original, but also authentic. Don't set out to create clickbait; if you approach content from that perspective, it's unlikely to turn out well. Start with the story you want to tell.
Also, be patient, remembering that you're unlikely to get it right and have a viral hit on your hands on the first try. Creating compelling, shareable video is equal parts science and art, and your less successful early attempts can be a source of valuable insight into what will resonate more deeply with prospective consumers in the future.
Fine-tune your measurement approach
Branded content isn't designed to be merely viewed; it should also be "claimed" by a significant portion of the people watching it. That feeling of self-identification with a piece of content is expressed in how much people retweet or re-post it.
So while impressions, views and completion rates are obviously important, they don't tell the whole story. Shares are a critically important metric that conveys whether a video is actually loved, not just casually enjoyed.  So is sentiment...have you changed, altered, or enhanced people's perception of your brand?
Also, when calculating the cost-per-completion for a video campaign, I recommend taking a more comprehensive view and factoring in production and talent costs to see how well your entire spend is really working.
Remember that video doesn't only deliver brand lift
Branded content is designed to work the top half of the funnel, allowing marketers to introduce themselves to a new audience or change how they're commonly perceived. It often needs to work hand in hand with messages that work the lower half and drive people toward an action, like visiting a website or signing up for a newsletter, which messages are ideally delivered after branded content has first been seen.
But interestingly and somewhat unexpectedly, at YP, we've been noticing a correlation between people who are viewing our branded content and people who are searching for our products or services on Google. I'm specifically referring to our Make Every Day LocalSM campaign on YouTube, featuring influencers and celebrities. We've found that people who viewed our videos are between 30 and 40 percent more likely to search for "YP" or "yellow pages" than people who haven't.
So while the role that branded video can play in raising awareness and altering brand perception is immensely valuable in itself, it's important to keep in mind that it can sometimes drive tangible actions. Of course, this can only be captured when a sophisticated measurement system is in place, and that argues for investing in one. A lot of the value you derive from your investment in producing and distributing video will be invisible without it.
But ultimately, you won't be able to get anywhere if the people with whom you are working don't understand the nuances of the digital content ecosystem. You can't just reformat a video and push out slightly modified versions to YouTube, Facebook and Twitter; you have to conceptualize video specifically for those environments. Once you have talent like that, it's easier for the rest to fall into place.