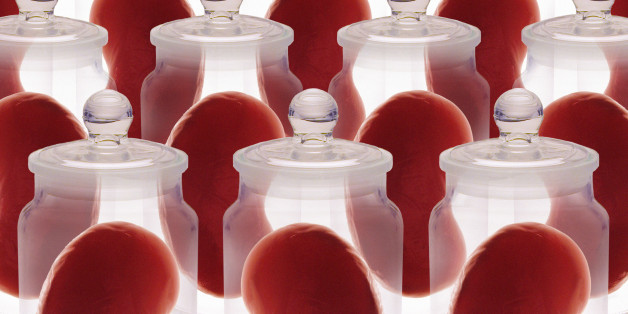 At first glance, Anthony Brown appears to be simply one of the many ambitious young men who have converged upon New York City's financial district intent on amassing a fortune. After speaking with him, I discover that his aspirations go beyond the quest for money -- just a few years out of college, his life's work involves health advocacy focused on improving the prospects for those living with kidney disease.
Akoshia Yoba: How did you discover you mother had kidney disease?
Anthony Brown: I was at work and got a call from my sister -- who was hysterically crying -- about mom being sick. I am extremely close to my mother so it was a shock. I left work and got on the first plane into Tallahassee to be by my mother's side.
After she was diagnosed with an ulcer, the doctor asked her if she knew she had kidney disease. This is when my life changed because the woman that I loved and that I valued so much was basically given what seemed like a death sentence.
The onset is very, very slow and there were no symptoms and she was able to keep her energy up for a while. Then the numbers got really bad. My aunt stepped up and offered to donate her kidney because my mom literally would not even consider letting me donate.
She said, "No you are too young, you don't have children..."
So I went on with my day-to-day life, checking up on my mom regularly. And then my aunt's blood pressure spiked and they realized she had high blood pressure so she was not a candidate to donate a kidney. I watched my mom go home from the hospital that day so dejected. At that point, I kind of had to man up.
I had a deadly disease when I was 6 months old -- I had Kawasaki syndrome. Nine out of ten kids that got that disease at that particular time where dying. My mom was by my side for 40 days and 40 nights. So my mom has literally always been a blessing to me. She saved my life and I said to her:
"Mom it's selfish of you to say I cannot donate my kidney to you. You have been taking care of me since day one. It's selfish of you to not be at my wedding and to not see my kid take his or her first steps. There are things that I need you here for in good mind and health and I can live with one. I am giving you my kidney."
And she just broke down crying. And she woke up in the morning still crying and agreed to allow me to do it. I mean she had no more options, it was either that or dialysis which changes your whole way of life. You have to go to these centers three or four times a week to sustain yourself and if you get a cadaver kidney, your life expectancy isn't necessarily as long as from a living donor, especially a young one. So we went through with it, I donated my kidney.
AY:How did this experience change the trajectory of your life goals?
AB: You know for most people it would have been fine to just have your mother back, but I was in student government -- I love politics, I am a banker, and I love people and moreover, I love helping people and I wanted to use this moment in my life as a platform to help other people. It really narrowed my focus into health care and to leverage my story to help the kidney disease cause.
AY:What do you want people to know about kidney donation?
AB:You have less African Americans donating, but more African Americans needing kidneys. That's a problem. I want people to know -- young people especially -- that they can live with one kidney and that organ donation is a huge way to positively impact lives.
AY:Are you doing any work around this cause?
AB:Absolutely! Now I go around the country and speak about organ donation. I work to get my story out there and to raise awareness with organizations like the American Kidney Fund and Rambam Hospital [in Haifa Israel where a research team led by Dr. Karl Skorecki have made the first steps towards prevention and cure].
So this experience in my life has gone from me helping my mom to discovering an entirely different path and really diving in 100 percent to bring value to the kidney disease cause. I am working with international NGOs and engaging in lobbying efforts in Washington DC. I just want to be a leader in the space and help save lives.
PHOTO GALLERY
Anthony Brown
Anthony Brown can be reached at anthonybrown88@yahoo.com, on Twitter @TBrown9BN08 or Instagram @tbrown51988.