Backpack Block Party! is on a quest to find the backpack of your dreams. Let's meet a contender!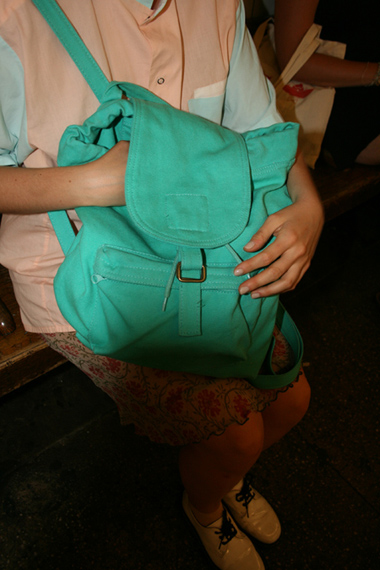 Where did you find your backpack?
"About Glamour" on North 3rd and Berry [in Brooklyn, N.Y.].
Is this the backpack of your dreams?
Close! The backpack of my dreams would fit everything in neat compartments and feel like air.
What's your favorite thing to keep in your backpack?
My ballpoint pen from MoMA. It feels so right in my hand and glides so smoothly over the page. My iPod, too.
If you were a backpack, who's back would you live on?
My Grandfather's back, when he moved from Vienna to Shanghai in the 1940s.
Olivia is a photographer and is close to owning the backpack of her dreams.