Backpack Block Party! is on a quest to find the backpack of your dreams. Let's meet a contender!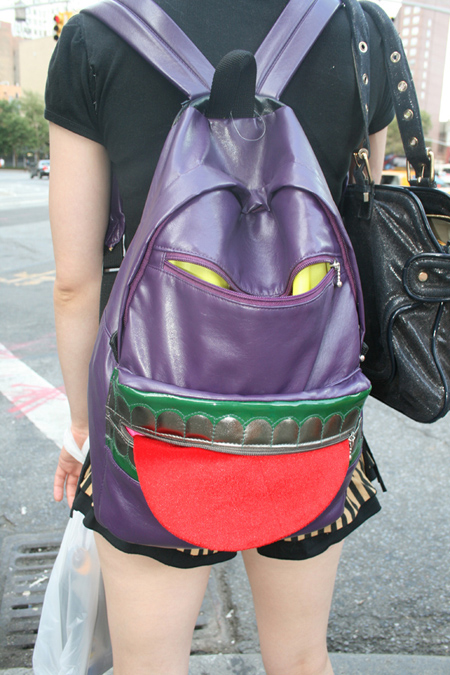 Where did you find your backpack?
I found my backpack in Harajuku, which was not founded by Gwen Stefani.
Is this the backpack of your dreams?
I don't think this is the backpack of my dreams. It's too small and lacking in pockets. That's a strange question.
What's your favorite thing to keep in your backpack?
My favorite thing to keep in my backpack is kittens. But I mostly use it for gym stuff.
If you were a backpack, whose back would you live on?
I don't know whose back I'd live on if I were a backpack--probably some poor, overworked schoolboy in third grade at prep school.
Kendalle is a pop metalinguist and is not the owner of the backpack of her dreams (get her more pockets and kittens!).