Backpack Block Party! is on a quest to find the backpack of your dreams. Let's meet a contender!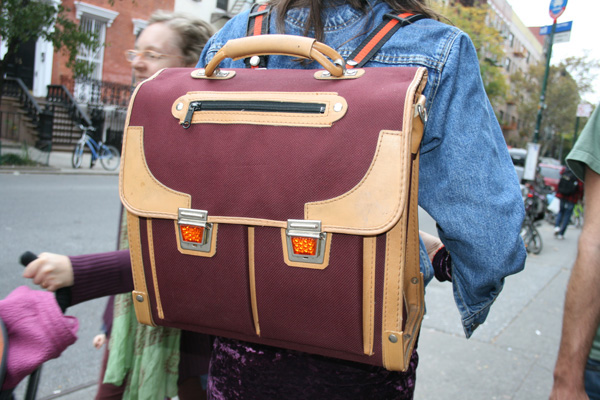 Where did you find your backpack?
I found my backpack in an antique shop in Luxembourg on tour with my band.
Is this the backpack of your dreams?
This IS the backpack of my dreams, it has little reflectors on the clasps to keep me safe. It's like the backpack cares about me.
What's your favorite thing to keep in your backpack?
Ohoho, I love to keep my TAMAGOTCHI in my bag, it's my new favorite thing. Along with tons of candy, of course.
If you were a backpack, who's back would you live on?
If I were a backpack, I would live on Brian Wilson's back. I would love to just experience a day in his life. And smell his back sweat.
Julia is a musician and the owner of the backpack of her dreams.