Backpack Block Party! is on a quest to find the backpack of your dreams. Let's meet a contender!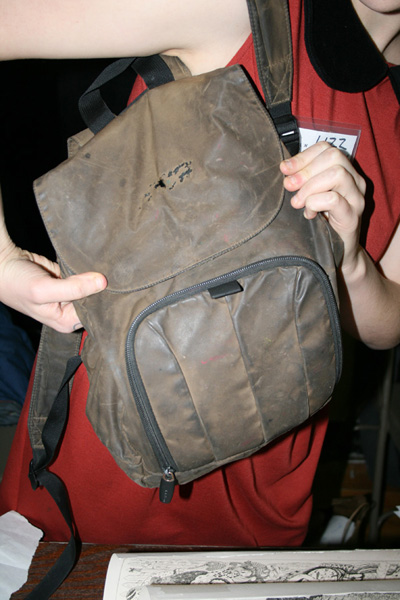 Where did you find your backpack?
My mom used to work at an L.L.Bean outlet store so we'd get embroidered bags and stuff from there because they were so cheap! I went to the store and picked this guy out, and went home and chopped up the lettering with scissors and pulled the embroidery out. Now it's mine.
Is this the backpack of your dreams?
Ya, definitely! It's covered in my sweat.
What's your favorite thing to keep in your backpack?
Chapstick! Like, 10 kinds.
If you were a backpack, who's back would you live on?
Oh God, this is so difficult! First thing I thought of was a sloth. I'd be covered in moss and mold.
Lizz Hickey is an artist and the owner of the sweaty backpack of her dreams.