Backpack Block Party! is on a quest to find the backpack of your dreams. Let's meet a contender!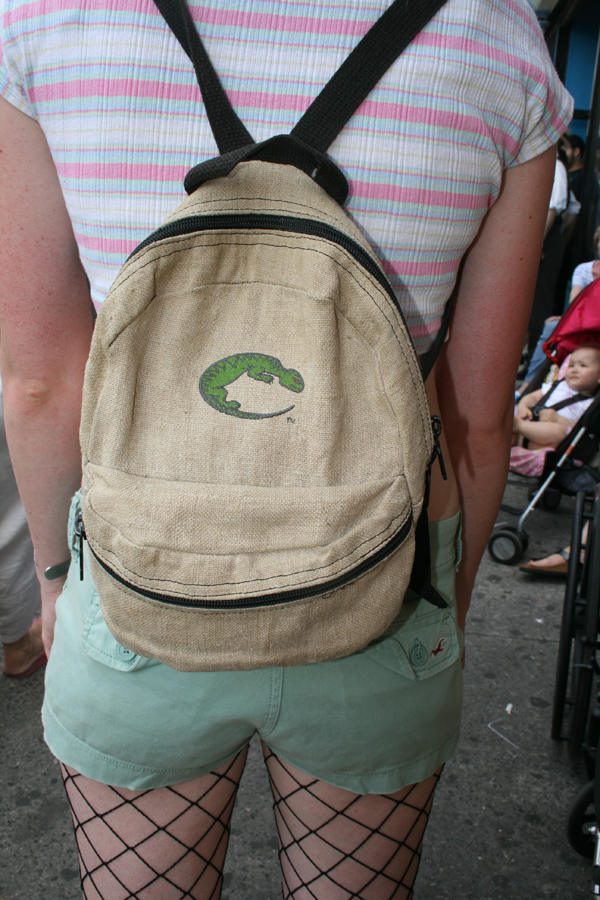 Where did you find your backpack?
My backpack was stolen, in the nicest way possible, from my mom. And my mom had stolen it from the parent of a kid she babysat. But by then the parent had probably forgotten about the cute little backpack that they couldn't seem to find anymore and I'm sure the kid never knew it really existed. 
Is this the backpack of your dreams?
When my dreams are to run around and feel like a 5-year-old girl with skinned knees and grass in her hair then yes, this backpack couldn't be anymore perfect. 
What's your favorite thing to keep in your backpack?
Glitter. 
If you were a backpack who's back would you live on?
Peter Pan's -- for all the endless adventures. 
K. Nicole is a graphic designer and the owner of the backpack of her dreams.