Backpack Block Party! is on a quest to find the backpack of your dreams. Let's meet a contender!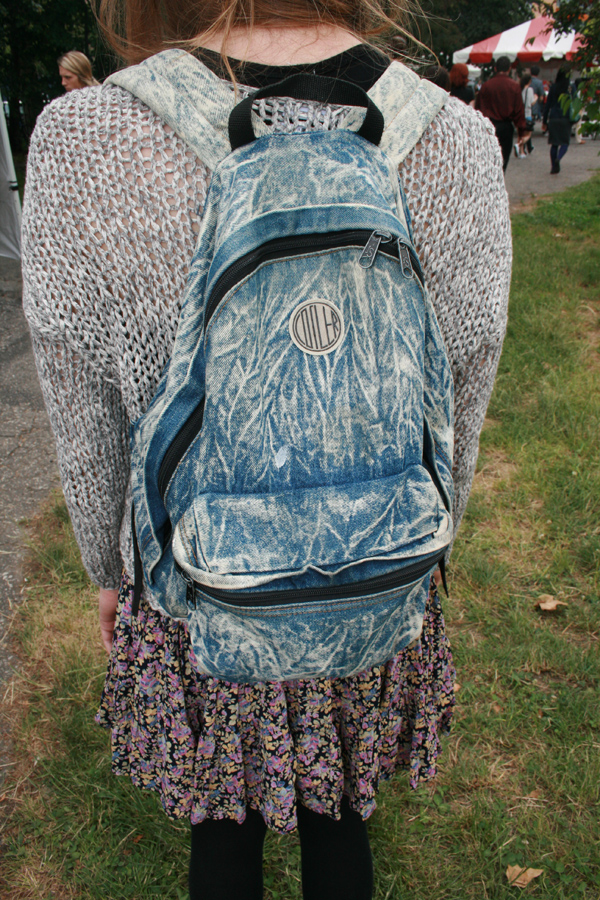 Where did you find your backpack?
I found my backpack in Portland, OR at the 242nd St Salvation Army. I originally went to try to find a pair of gold lamé LA Gear tennis shoes, but found this backpack instead. It's one of my favorite Portland thrift stores because it's only accessible by car.
Is this the backpack of your dreams?
No. I'm dreaming of the perfect black leather backpack.
What's your favorite thing to keep in your backpack?
Whatever book I'm reading at the moment. Now: The Voyeur by Alain Robbe-Grillet

If you were a backpack, whose back would you live on?
Melanie Griffith's back in Working Girl.
Rachel is a writer and is still looking for the backpack of her dreams.