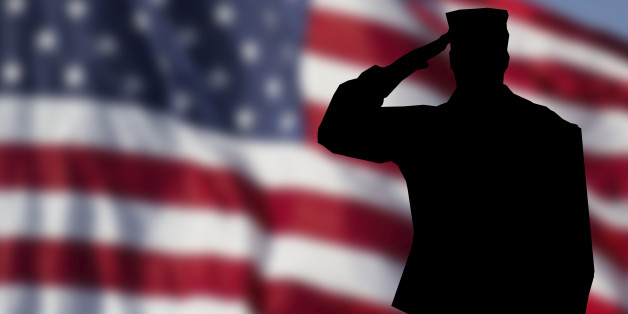 Each year on Memorial Day, we honor the brave soldiers who gave their lives to protect our nation and its core values.
Today is a chance for us to remember that these men and women passed away defending America's values of liberty, equality, democracy and service. This year, let us pay tribute to the legacy of our fallen soldiers by elevating the ideals that uplift, advance and unite us all.
National service has unified us as a nation, allowing us to come together across gender, race, income and belief systems to serve and sacrifice for causes greater than our own self-interest. Our military community knows this well. But service to our country should not be and is not limited to fighting on the front lines of battle. Our veterans and military families exemplify ongoing service to country. Many veterans continue to serve once they return to civilian life by volunteering in their communities.
Organizations like Blue Star Families, Disabled American Veterans, Habitat for Humanity, Teach For America, The Mission Continues, Team Rubicon and Tragedy Assistance Program for Survivors engage our military community to help solve some of our nation's toughest challenges. In recent years, we have seen veterans and military family members leading movements across the country to improve disaster relief and community preparedness; promote physical fitness; increase educational attainment and more.
While not all of us will serve our country like our veteran community, all of us can participate in civilian service as a way to strengthen our communities and country while gaining a better understanding of and appreciation for our country's ideals. A year of service is a chance for citizens to meet pressing needs, from illiteracy and homelessness, to hunger, environmental challenges and natural disasters.
Imagine what our nation could accomplish if a year of full-time national service was a rite of passage for all young Americans? We can set an expectation that every young person, as part of growing up in this country, performs at least one year of full-time service in the military or in civilian capacities.
Imagine a day when people ask each other, "Where did you serve?" and some say the Army or Navy, while others say AmeriCorps or Public Allies. Some say the Marine Corps or the Air Force and others say Global Health Corps or YouthBuild.
The upcoming presidential election is an opportunity to honor the beliefs our fallen soldiers sacrificed their lives for, and urge our next leaders to carry forth their spirit of service to our country.

In this election year, we should call upon both presidential candidates and Congress to consider the benefits of full-time civilian national service.
Many of the tools are already in place to make this happen.
Under current law, men ages 18 to 26 are required to register for possible military service with the Selective Service System. As the debate continues about requiring women to register in the Selective Service System, we should expand the call to service to include civilian service opportunities.
The Service Year Exchange is a new online platform for posting and finding service year opportunities. When young people are notified to register with the Selective Service System when they turn 18, they could also be directed to service positions on the Service Year Exchange or through AmeriCorps in communities across the country. These positions help expand opportunity for young people, giving them a chance to develop real skills while helping to solve pressing national challenges and serving their country.
This Memorial Day, let us honor our fallen soldiers by emulating what they did best - serving their country. Let us call upon our next president and Congress to expand civilian service for all young people growing up in America, so that when this generation comes of age, the most commonly asked question is "Where did you do your service year?" That will help make the spirit of Memorial Day real for all of our citizens.