Last night I started to read Frank Langella's Dropped Names, often linked and sold by Amazon with Double Life, a memoir that Norman Sunshine and I wrote. I was very impressed with the quality of Frank's writing and pleased that he mentioned a television show in which I had cast him in 1968. I had always remembered his performance five years earlier in The Immoralist and admired his subsequent stage appearances. As a casting director, I had often tried to get him roles, but at that time he was having a problem controlling his eye movement and some directors were afraid that it would make him photograph strangely. I convinced the director of The Choice that Frank was perfect for the role of a sensitive, brilliant musician (as I remember it) and he was superb. He had learned to control his eyes and they were no longer a problem.
As I read further into his book, I came to a chapter on Dolores Del Rio that mentioned a production of Anastasia that starred her and that I had been in as an actor. Frank was an apprentice at the Pocono Playhouse, one of the theaters on our summer tour. I had been hired to play opposite Miss Del Rio although I was much younger than she. When I was born, she was already a star of silent movies. It was not unusual, at that time, for mature movie stars to tour in summer stock. I had already played opposite Miriam Hopkins, Sylvia Sidney and Luise Rainer and they were all old enough to be my mother. (By the way, I did once take my mother, a grey haired stout middle aged woman, backstage to meet Dolores Del Rio. When she saw her, my mother gushed, "Oh Miss Del Rio, when I was a little girl --" I yanked her out of the room before she could do any further damage). When I was cast by the producer and the director, they suggested I grow a mustache and perhaps use a streak or two of grey in my hair to look older. I did both.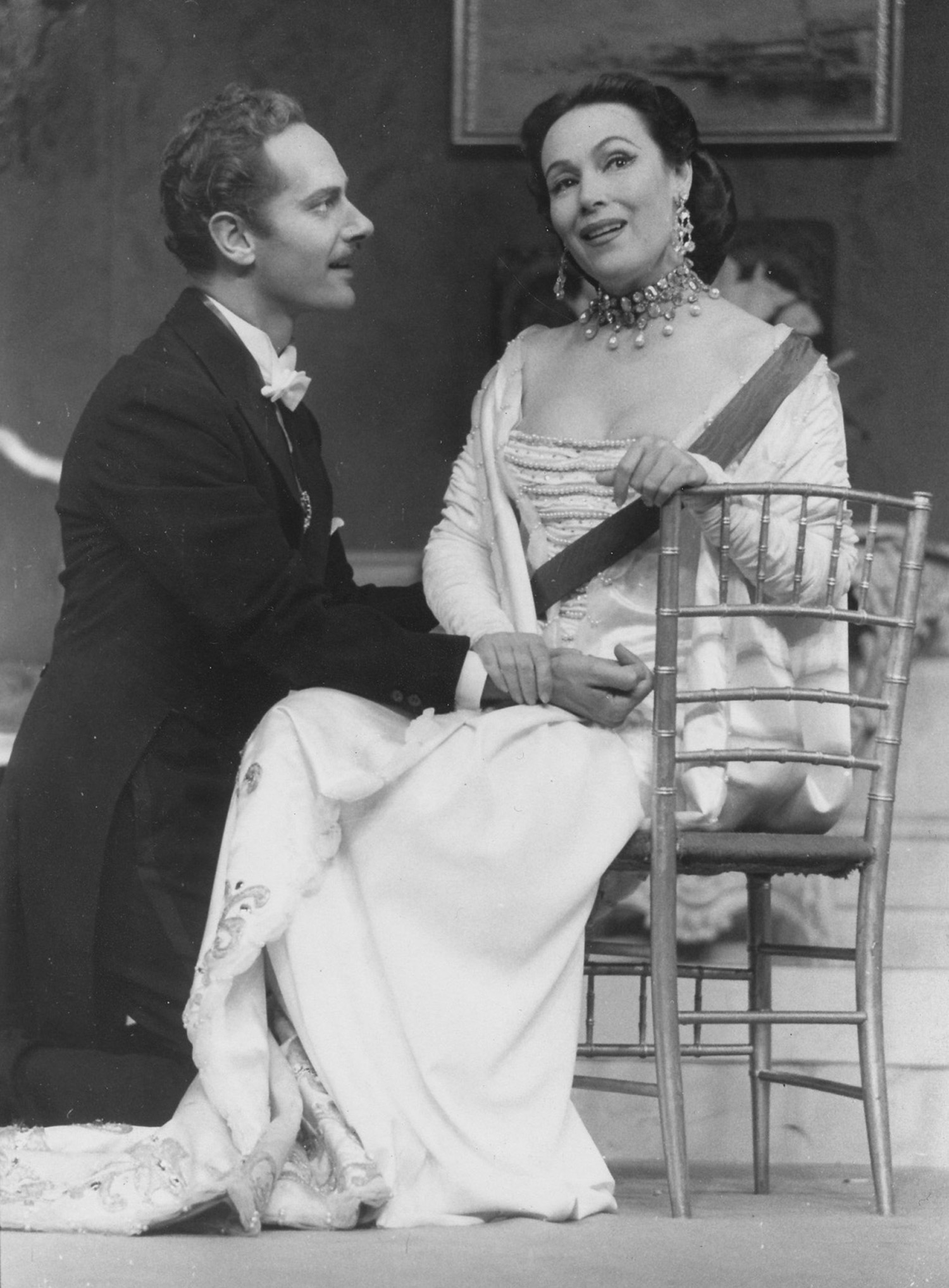 We rehearsed the play in New York. Miss Del Rio arrived the first day looking phenomenally beautiful and was warm and totally charming to everyone. She had memorized her entire part along with gestures and emotions to match. As the days went by, neither direction nor working with the other actors changed a syllable of what she had decided on, either by herself or with a coach. It was rather like a performance by an amateur in the Junior League -- good enough to get by but "don't put your daughter on the stage, Mrs. Worthington." When it was time to laugh, she laughed. When it was time to cry, she cried. She couldn't have been more cooperative or more unassuming. She arrived on time and worked as long as the director required her to. She kept to herself and was friendly but didn't invite close contacts with anyone. Even when we played our first few theaters, we only saw Dolores (she had asked us all to call her that) onstage during our scenes with her or for a moment in the wings to say 'good evening'. We heard that she slept sixteen hours a day which may have been responsible for her looking so young.
One evening in the middle of the tour, the cast had been summoned by the director to go over a few points he felt we had been missing as we got too comfortable in our performances. As we sat in the garden behind the theater waiting for him, Dolores appeared in a simple blouse and a full Mexican skirt. She sat down beside me in a chair that happened to be empty. She looked young enough to be a sacrifice in the sacred well at Chichen Itza. As often as I had seen her and worked with her, I was still mesmerized by her beauty. There was a sculptural look to her that made me think of old Mayan ruins and strange rites. She gave me a haunting look that seemed to hint that perhaps we could find solutions together to all the mysteries of life. I felt she was encouraging me, at last, to enter some undiscovered country with her, so I decided to try and break through the protective armor that seemed to surround her
"Dolores," I said, "tell me what you have been doing today."
"You don't want to know," she whispered.
"I do. I do," I said.
"Well," she replied in her soft accented voice, and she took a few moments as if she were weighing some lofty thoughts, "I had the most perfect sleep. I didn't wake up until five. And then I bathed and had my dinner. It was so wonderful: tiny little lamb chops, pink in the middle and slightly charred on the outside, and some pretty little green peas and a baked potato." She hesitated for a moment and then said, as if the emotion of what she had told me was almost too much for her. "I had vanilla ice cream for desert." She gave me a dazzling smile as if she had just correctly answered an impossible question in a major test at school. I smiled back pushing my vision of "Green Mansions," and running through the jungle with Rima the bird girl, out of my head. After all, It was certainly not the first disappointment of my life, nor would it be the last.