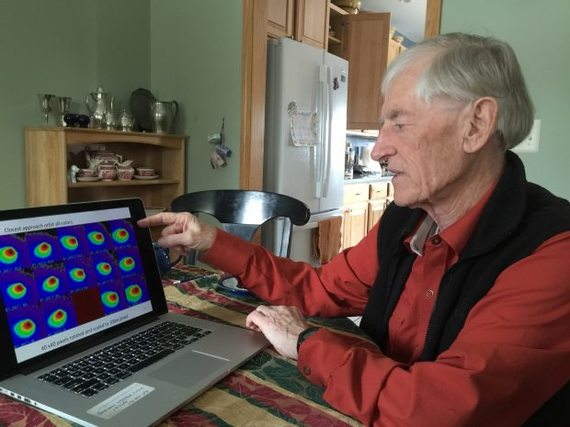 FAIRBANKS -- I spent the better part of Saturday trying to catch up with Alan Delamere. The 79-year-old skier and engineer completed the 50-kilometer Sonot Kkaazoot ski race in less than five hours.
He skied from downtown Fairbanks on the Chena River to the top of Birch Hill and back in 4 hours, 48 minutes, 12 seconds. He has 18 years on me, which doesn't explain why I was 5 minutes behind him, except he is an athlete and I'm just somebody who likes to ski.
The 31-mile course begins in downtown Fairbanks and winds its way along the Chena to the top of Birch Hill and back. He crossed the finish line still moving like a lad of 40 or 50. A bit stiff, perhaps, but not out of breath or ready for a rocking chair.
A year ago, he did the 40-kilometer race, but later he was mad at himself for skipping the longer course and taking the easy way out. He didn't do that this year. He said that tracking his time per kilometer helps him stay sharp as the hours pass and limits the distraction of daydreams.
He turns 80 in the fall and hopes to return to do the full 50-K race again in 2016. It's not a stretch to say he is to long-distance skiing what Norman Vaughan was to long-distance dog mushing. This is not a stunt or an aberration with him. Delamere has long been the senior skier at the Sonot, a race with a long history of support from the Nordic Ski Club of Fairbanks, Denali State Bank and Fort Wainwright.
"We've all got our own different characteristics and mental approach to things," he said. As for advice to others, he said, "Listen to your body. If your body tells you that you should not be doing it, then fine. Don't."