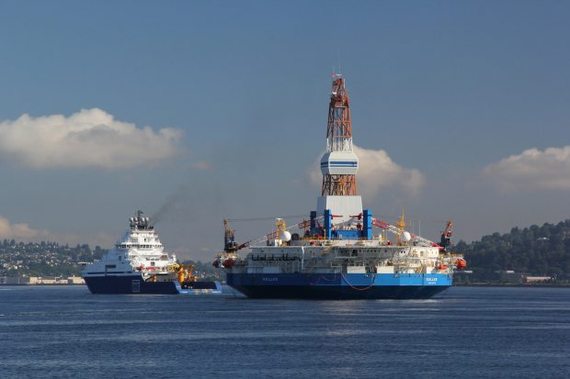 JUNEAU, Alaska -- After sending salvos at President Barack Obama and federal government bureaucrats in Washington, D.C., top Republicans in the Alaska Legislature have a new focus for their ire: Washington Gov. Jay Inslee and Seattle's mayor and city council, foes who they say would stymie oil development in the Arctic.
House Speaker Mike Chenault (R-Nikiski) unveiled a resolution Thursday that takes aim at the state of Washington "or any entity that would treat this state like a mere colony."
It cites recent letters to Interior Secretary Sally Jewell sent by Inslee and the Seattle City Council opposing the sale of Arctic drilling rights because of the risk of spills and the negative effects of climate change.
The resolution also cites a lawsuit filed by environmental groups challenging the Port of Seattle's lease for Shell Oil's Arctic drilling fleet, which Mayor Ed Murray and the city council are investigating.
The Washington officials, the resolution says, should first think about shuttering Boeing's aircraft factory in their own state "if they are truly concerned about the effects of emissions of carbon dioxide from commercial activity."
"I don't tell Washington state what they ought to build and what they ought to do," Chenault said in an interview Thursday. "And they should leave us alone."
Even if it passes, it has no force of law and amounts, essentially, to a strongly worded letter. That's in contrast to a Chenault-sponsored bill ordering the federal government to hand over most of its land in Alaska, which passed the House earlier this week.