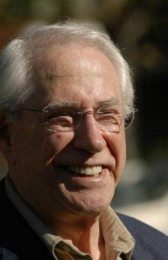 Marijuana may be the reason former U.S. senator and onetime Democratic presidential candidate Mike Gravel next returns to Alaska.
Cannabis Sativa Inc. says Gravel will head KUSH, a company that will work to develop and market "innovative new cannabis products" for recreational and medical marijuana markets in the U.S.
The company uses a business model of developing marijuana products, then connecting with local cannabis producers at the state level to produce and sell the product. According to a press release, the company is currently looking to develop a marijuana lozenge called the "Kubby," named after Steve Kubby, chairman of the board for Cannabis Sativa Inc.
Gravel, 84, served as one of Alaska's two U.S. senators from 1969 to 1981. In 2008, he sought the Democratic presidential nomination. He's been a critic of U.S. drug policy since the Nixon era.