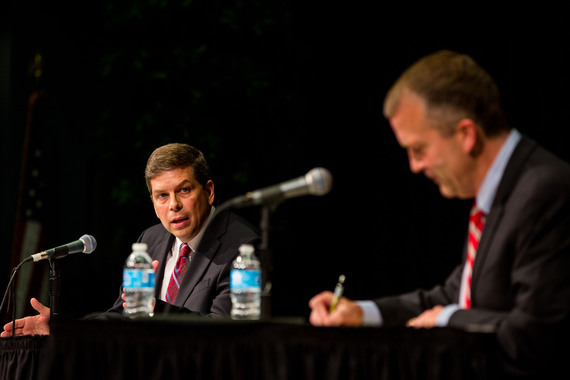 With a week to go before the election, the total spent on the U.S. Senate race in Alaska is already in the $50 million range, far surpassing any election in state history.
The campaigns and outside groups chipping in tens of millions to to help or hinder Sen. Mark Begich and challenger Dan Sullivan are on track to spend $150 to $200 per vote.
The nonpartisan Center for Responsive Politics shows $37.7 million has been spent by outside groups, while the Federal Election Commission says Begich has spent $7.6 million and Sullivan has spent $6.7 million.
The race has also attracted big names, with 2012 GOP presidential candidate Mitt Romney and Texas Senator -- and tea party favorite -- Ted Cruz heading to Alaska for the final weekend to stump for Sullivan.