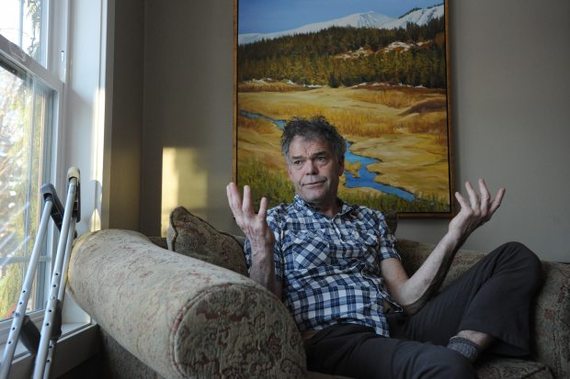 If you've watched the reality TV show "Ultimate Survival Alaska," you know James Sweeney.
In a field of mild, mostly upbeat competitors, he stands out as a hot-blooded mountaineer curmudgeon, frequently out of harmony with his hippie teammates.
As the third season of the show airs (filmed in summer 2014), Sweeney is learning something known by reality show villains since David "Puck" Rainey of MTV's "The Real World" and "The Apprentice's" Omarosa Stallworth: The bad guy is the only one people remember.
"I'd never get this much attention if I was boring," Sweeney said.
Sweeney, a 58-year-old mountaineer and writer who lives in the Turnagain Arm community of Hope, says he's OK, for the most part, with how he's being portrayed on the show. But he says he's no bully.
"And I'm not rude," he said. "I have meticulous manners. I'm a very 'please,' 'thank you' kind of guy."
From the beginning, when producers from the National Geographic Channel approached him about being on the show, he had an inkling he'd be cast in an unflattering light.