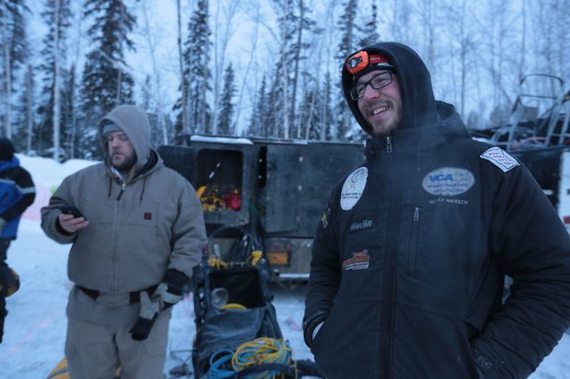 Brent Sass, the winner of last month's Yukon Quest, was disqualified from the Iditarod on Tuesday night for breaking a rule that prohibits mushers from having two-way communication devices.
Sass, a 35-year-old from Eureka, told an Alaska Public Media reporter that he was withdrawn by race officials in Tanana after being seen in Manley with an iPod Touch, a device capable of connecting to the Internet.
"I didn't use it, and I had zero intent of using it for a Wi-Fi connection in checkpoints, but I was just completely clueless,'' he said. "I mean, I gave my dad my cellphone because I knew you couldn't have cellphones in this race specifically, and I was just ignorant."
The Iditarod allows mushers to carry one-way emergency devices, but two-way devices, including cellphones, are forbidden because of their potential to provide a musher with outside assistance.
"I want my fans to know I was not cheating in any way, shape or form," he told Alaska Public Media. "I was just stupid."