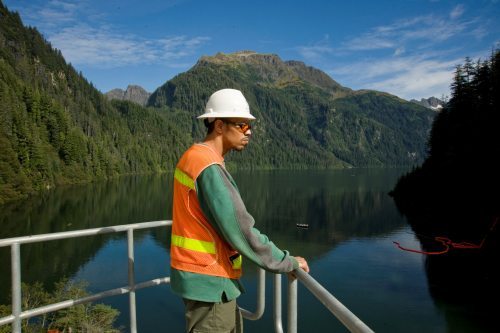 Decades ago, Gov. Wally Hickel was ridiculed for his idea of an ocean pipeline carrying fresh Alaska water to parched California. Now entrepreneurs are hoping that they can make good on his general concept by selling clear water from Southeast Alaska's rainforest to users in the dry south.
A company that once operated a Sitka bottled-water plant but switched its focus to bulk exports says it has confirmed customers in drought-stricken California.
"The shipment of bulk water from Sitka will become reality this summer," Alaska Bulk Water CEO Terry Trapp said in an email. "Our company has obtained contracts for the shipment of bulk water."
While initial shipments will be to California, markets could expand, he said in the email. "The company has been in discussion with many of the water-stressed countries around the world and expects to begin international shipments in the near future as well," he said.