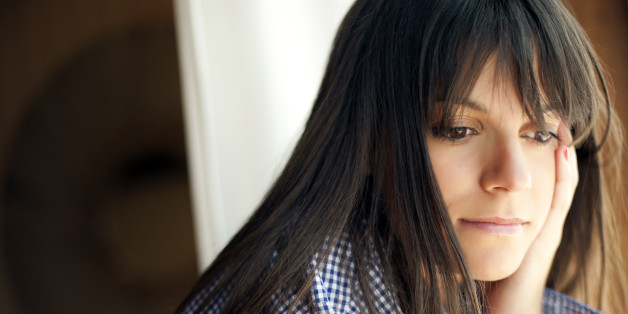 Recently, I decided to return to full-time work. It has been quite a while since I've interviewed, but because I have had many years of working experience in New York City and abroad, I felt confident in my abilities.
My friend forwarded me a lead and almost immediately, I received a response -- always a good sign! Could I come in for an interview that Friday? Yes. The interview would take place at a preschool on a college campus at 9 a.m. sharp. I had passed the college campus on the way to a friend's house, so I knew where it was -- but I knew little else. An email arrived with the full name of the school and the most general directions. I could take either the Metro or a minibus to two different entrances. Since I live close to the Metro, I decided that would be best.
On Friday, I put on my interview outfit and allocated enough time to arrive at the campus with an additional 20 minutes or so to find the school, catch my breath and get settled. Who wants to be late for an interview? Or arrive flustered barely in the nick of time? I arrived at the gate, showed my ID and the security guard immediately drafted a young woman who was on her way to work at a research center to guide my way. She didn't know where the school was on campus, but she would take me to the shuttle bus. She asked the shuttle bus driver about the school; he nodded and told her that he would show me once she got off. After about 15 minutes, we came to my stop and the bus driver indicated ahead with his hand. Since there were three different avenues, I took the one to the right as someone on the bus had confirmed the school was to the right. I started walking on the high road to the right. Dead end.
Then I backtracked and took the second road. I got a call from the woman I would be interviewing with saying it was 9:05 a.m. "I'm on my way," I said, "I've just gotten off the shuttle bus and I'm walking to the school after taking a wrong turn." The second road led even further afield. When I am lost, I'm not shy about asking for help and ask for help I did from each and every security guard I came across. Some of the security guards did not know where the school was, but one indicated that I needed to take the third road. Down I went into the valley. I can honestly say that at this point I was feeling very angry. Finding the school was not easy and I said loudly to myself, "Do not apologize for being late. Do not."
When I got to the school, I realized with a sinking heart that the name was not the name I was looking for. I went in anyway and asked for help. That's when a kind woman came out and told me not to worry. She told me that most people on campus didn't know there were two schools or, in fact, where either school was located. She went outside with me and found a small minibus that took me directly to the second school. All throughout the ride to the other end of the campus, I repeated the silent mantra in my head, "Do not apologize. Do not apologize."
I was close to an hour late for the interview and as a recovering "people pleaser," it was very hard for me not to say sorry for being so late. What I did say was, "It is a pleasure to finally be here." I was very proud of myself for doing so. As part of my life journey, it has been my goal to be in "right relationship" with myself and others. I do this by being very clear about my actions and the actions of others. One important way I have done this is by understanding that I have not only been a people pleaser to my own detriment but also have often taken on responsibilities that are not my own. Clearly, I had a reasonable expectation to more detailed directions that included mention of the shuttle bus and some landmarks around the school. I would have also expected a mention of allowing more than a half hour leeway if I had planned on arriving by Metro since the school was much further away from that stop.
I'm glad to have effectively handled this situation. It's a direct result of over a year of noticing how often I say "I am sorry" for things that are in no way my responsibility. As a writer, I know words create many ripples of meaning, both in obvious ways and less obvious ways. Saying "I'm sorry" repeatedly put me in a position of constantly being in the wrong. This had a profound impact on me as I was doing nothing that warranted an apology. It disempowered me. It also led others to believe that their actions no matter how thoughtless, misguided or unintentional had no bearing on what had occurred -- but no more.
I am very watchful now of when I need to apologize and only do so when it is appropriate. In fact, I've even decided to go an "I'm sorry" diet in the new year. If you are a people pleaser or an over-apologizer or just need to be in right relationship with your place in the world, I suggest you join me. You won't be sorry and I know that this is one resolution I won't be sorry about either.