One of the hardest decisions to make when redecorating your home is what color to paint the walls. With thousands of choices it's tough to figure out where to start. Even after you've spent days agonizing over which tiny paint chip to choose, you still need to hold your breath until the job is done. We've heard countless stories of clients who have painted rooms two and three times over because the colors never seemed right. To eliminate the stress of choosing a shade, I polled a few of my favorite decorators to find out their foolproof colors and tips on picking paint.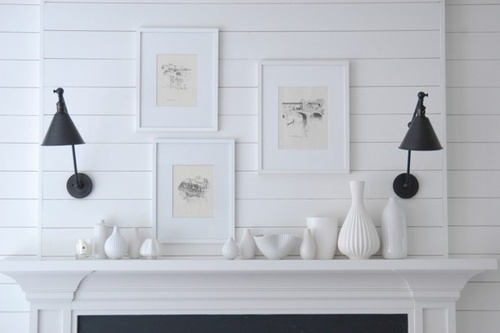 Ally Kim "You're either a white wall person or you're not and I'm completely in the former camp. And my go-to white is Benjamin Moore White 01. I find it to be the perfect, pure white - not too warm, not too cold and without any funny undertones. I've painted entire houses in it because it's so versatile. It works in any room, for any style and with any other color, making it the ultimate blank slate. I can't say enough about it." Ally's fireplace design above shows just how modern and fresh white can be.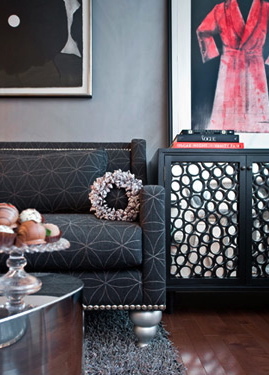 Mindy Miles Greenberg "I tend to favor Benjamin Moore. I find the light grays tend to be the new neutral, so they're always my go-to color. Unlike blues, which tend to look juvenile, light gray works well with every other color, particularly silvers, and works well for both men and women. I pair that with warm beiges and it's a home run. Topped-off with crisp white accents, no other color combo looks more fresh and inviting." The room above with gray walls was designed by Mindy.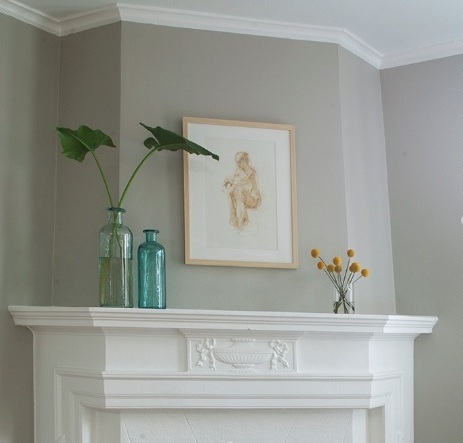 Laurie Betz, Betz Design Studio "As far as no fail color goes: Benjamin Moore Shale #861 is my go-to color for clients who are looking for a modern taupe color (pictured above). It's not too grey and it's not too brown, so it pairs nicely with warm and cool colors. Most recently I have paired it with dark grey and mustard accents, along with a mix of contemporary and vintage pieces, warm woods, and white trim. It is a fantastic shade for living rooms and entryways, and is a foolproof paint color to freshen up any space." Laurie shows how great this color looks in her design above.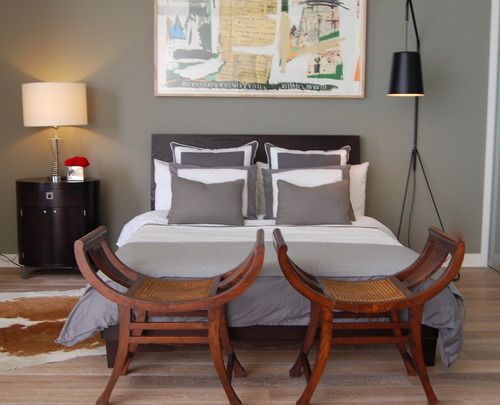 Lauren Borisoff "One of my favorite shades is Benjamin Moore HC-166, Kendall Charcoal. It is a beautiful, deep, luxurious, grey. It's not too dark, and has a sort of softness to it that makes it a great neutral for a living room, hall/entryway, bedrooms, or kitchens. I pair it with crisp, bright white trim and white accents that really pop against it, like a white lacquered picture frames or a white Saarinen dining table. I also play it up with textures; think knubby sweaters, heathered cashmere, natural sisal and woven upholstery." Lauren uses a charcoal shade in her bedroom design above.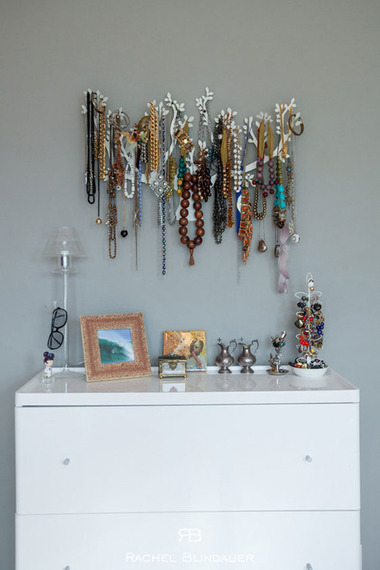 Rachel Blindauer "My favorite neutral paint colors are Rockport Grey by Benjamin Moore and Urban Living RLUL215 by Ralph Lauren. Rockport Grey is a gorgeous warm grey and Urban Living is a beautiful khaki color. Rockport Grey evokes a buttoned up elegance. It creates a gorgeous backdrop for jewel tones, or pair it with white to make the room brighter. Urban Living is a khaki shade that lends itself to industrial, ethnic, or preppy looks." Check out how Rachel pairs a gray wall with white furniture and a necklace display for a chic yet fun space.
What are your foolproof colors?