If you're entertaining for New Year's Eve there's one accessory you simply must have: a punch bowl. With a fancy ladle and petite cups, serving drinks from a punch bowl lends a vintage touch and an elegant atmosphere to your party. No matter your design style, a punch bowl is an easy way to add a pop of color and a focal point to your food or drink table.
To keep it from feeling like a college frat party, there's one rule: no plastic. Even if a plastic ladle is included in the set, don't use it. Instead opt for a glass or metal ladle to make your punch bowl feel more posh. Here are a few ideas to get you started.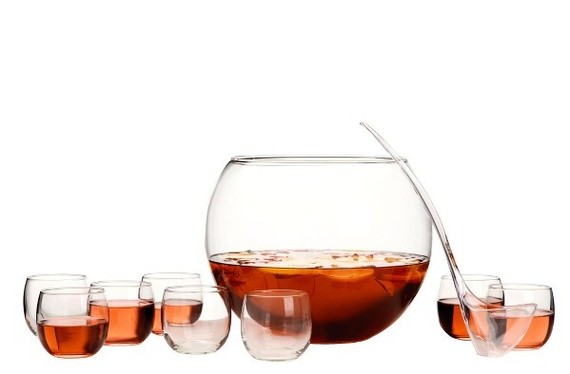 Libbey 10 piece punch set, Target, $29.99
If you're a minimalist at heart, choose a simple and classic punch bowl like the Libbey glass set from Target. It can be easily transformed to reflect any other style you're partial to. Add a wooden ladle for a rustic feel; a silver, vintage ladle for a glamorous transition; or a glass ladle to keep it strictly Minimalist.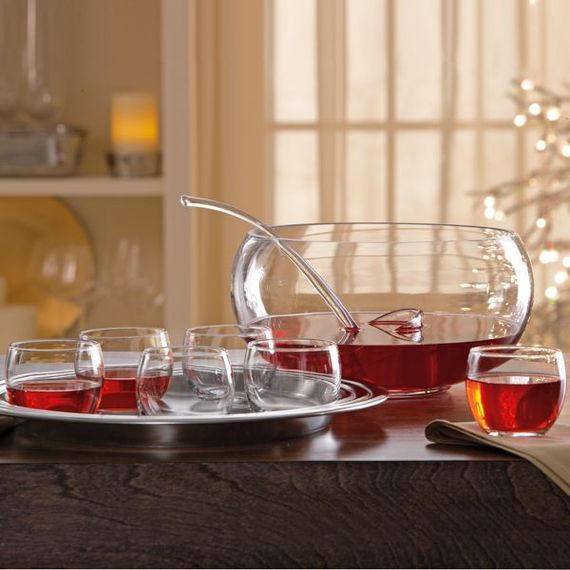 Tuscany Classics 8 piece punch set, Lenox, $89.95
If you're design style leans towards mid-century modern, consider this crystal punch set from Lenox. The shape of the bowl is a little more refined with a low and oblong profile, perfect for MCM enthusiasts.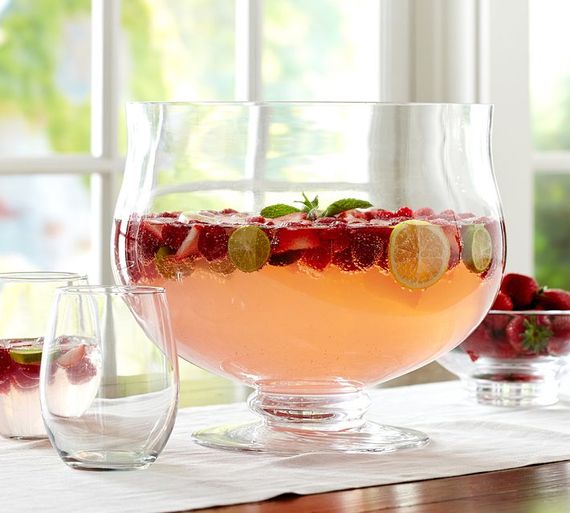 Classic Glass Punch Bowl, Pottery Barn, $49.95
Drawn to classic forms and traditional design? A footed punch bowl, like the one above from Pottery Barn, will satisfy your formal style. Pair it with your choice of glasses for a personalized touch.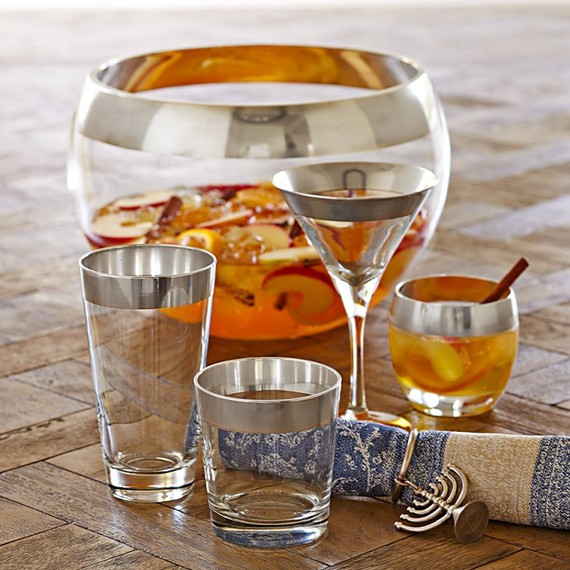 Silver Banded Punch Bowl, Williams-Sonoma, $129.95
Looking for a little more glamour? Hollywood Glam lovers and bold design devotees will be drawn to Williams-Sonoma's silver banded punch bowl and glasses. The metallic flair makes this punch bowl stand out from the rest with a classic, vintage touch.
Not sure what your personal design style is? Take the Style Finder quiz. Do you have your own NYE entertaining must-have? Let me know in the comments below!