Dinner theater is making a comeback with a distinctly downtown twist. During the beginning of the last century New Orleans was the center of the opera universe. Duane Park drew inspiration from there for their new Thursday night series, Theatre d'Orleans, serving Crawfish Bisque and Gumbo on a special $33 prixe fixe, which supplements their normal american fare.
The fun night presents varied young opera singers honing their voice, belting selections from Puccini, Verdi and Mozart. Plucking dinners for a waltz, or sloshing a bit of vino as they capture the crowd of lite listeners who are enjoying a date or group of friends.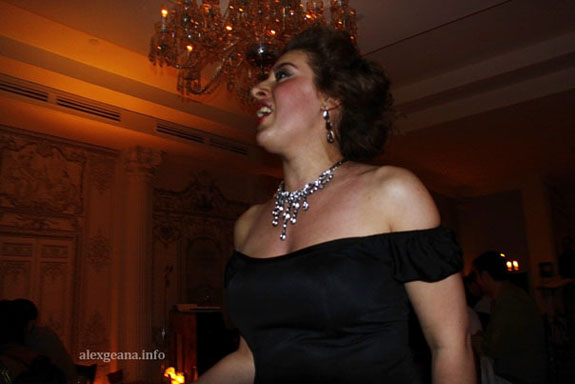 The backdrop is a Paul Lincoln creation, stunning trompe l'oeil stencils befitting a plush Louisiana parlor. Our server George anticipated our needs and helped make the evening a delight.
Although the leans toward the comfortable and holds no surprise, the bisque was divine and so was the Bouillabaisse, the Duck Confit is perfectly crispy and all the deserts are made in house. Have a bite of the cheesecake, stay away from the bread pudding.
Sonya Rice wowed the house and Faith Chyou dazzled with a stunning dress. Marisa Ferrarin, Duane Park's owner, hosts a popular Friday night burlesque show, where fan dancers shake their shimmy and artfully disrobe layers of camp outfits. This time, she wanted to showcase rising talent in opera. Carefully pacing the show and making sure that just the right balance of entertainment to enjoyable dining is struck.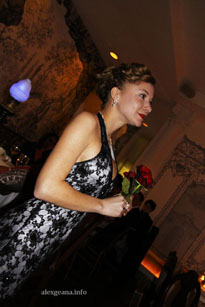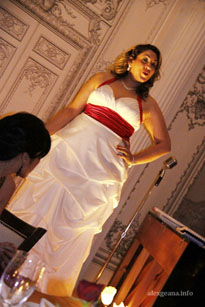 Theatre d'Orleans will be every first and third Thursday of the month at Duane Park.
157 Duane St New York, NY 10013-3836 - (212) 732-5555