Twitter is constantly under public pressure, it's one of the largest social media networks in the World, and if you take a look at the digital news stream, you'll see how many times Twitter is appearing under titles like bullying, spam, violence, etc,. etc,. It seems that everyone is caught up with finding faults with this platform.
In the recent years, Twitter has a done a lot for the developer and marketer community, we've seen drastic changes to the API, and we've seen some great marketing features being added - but, did you know that most of those features are actually free? By the way, Twitter is coming out with a new toolkit for developers really soon, keep an eye out for it.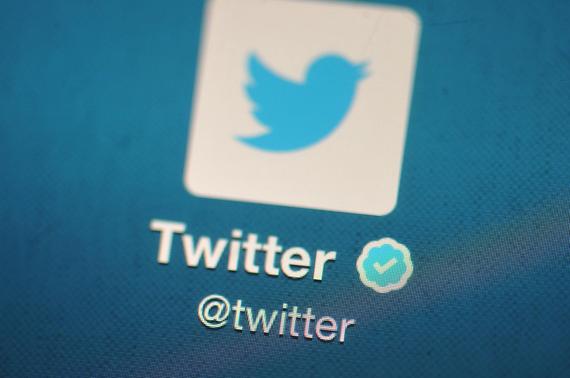 I have covered both Twiter tools, and Twitter tips for businesses before, but today I'd like to take a look at some new and exciting features that perhaps you didn't even know existed!
1. Twitter Cards

With Twitter Cards, you can attach rich photos, videos and media experience to Tweets that drive traffic to your website. Simply add a few lines of HTML to your webpage, and users who Tweet links to your content will have a "Card" added to the Tweet that's visible to all of their followers.
You get to choose from many card types, but the one that has stood out for me over the months has been the Twitter Lead Generation Card, it allows you to embed your own newsletter signup form within a tweet, completely free of charge!
Want to learn more about Twitter Cards? Try reading either this, this, or this!
2. Pinned Tweets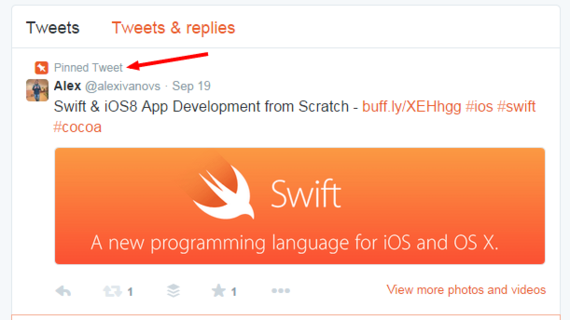 Did you know that Twitter is now allowing for its users to pin their own tweets to the top of their profile page? Pin one of your Tweets to the top of your page, so it's easy for your followers to see what you're all about. You can learn more about the new feature here.
Again, this is such a great marketing feature for those who're selling, and dealing with clients. Imagine, every time someone visits your Twitter profile, he gets greeted by your Pinned tweet, whatever it may be.
3. Embedded Tweets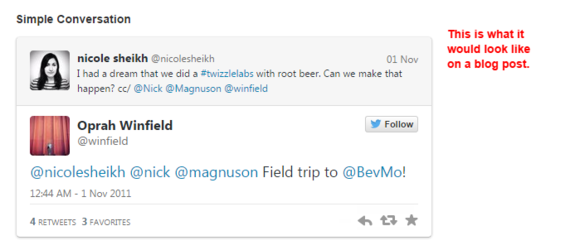 Twitter now lets you Embed Your Tweets after you select the More -> Embed Tweet feature. It can be a great way of curating news, and information about your particular market. I've sent out an example tweet on my account, lets see if it works.
This is a sample Tweet.

— Alex (@alexivanovs) October 1, 2014
So, it does actually work! Are you ready to produce some ideas right away?
Twitter Marketing Features
I hope that this post will shed some light towards the marketing features available on Twitter, and I can't wait to see what else this magnificent service is going to come up with. I feel like I might explore the embedded tweets feature a little more, more and more businesses are turning to content curation for building leads.