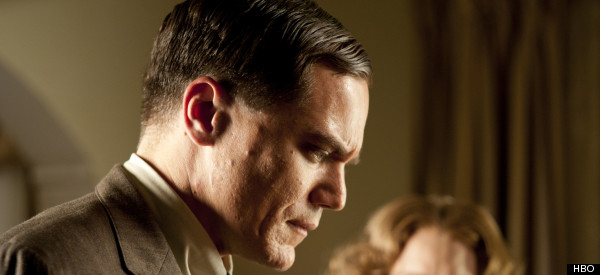 Spoiler alert: Do not read on unless you've seen Season 3, Episode 5 of "Boardwalk Empire," titled "You'd Be Surprised."
There are debates to be had about whether "Boardwalk Empire" has taken a step back this season and whether Nucky Thompson's latest adversary Gyp Rosetti is capably filling the void left by Jimmy Darmody's departure without devolving into self-parody. But now is not the time nor the place to indulge in those big-picture arguments.

Now is the time for us to revel in the violent and sexual craziness that serve as "Boardwalk Empire's" climactic exclamation points. "You'd Be Surprised" was all about strangulation and misdirection, and featured three genuine "Holy shit!!" moments that combined to make it the best "Boardwalk" episode so far this season.
To briefly recap: Rosetti is into auto-erotic asphyxiation! Van Alden killed another guy! And wow, did that last scene shootout scene reach "Taxi Driver" levels of intensity.

The "Boardwalk" writers relied heavily on smoke and mirrors in the episode, twice making it seem like Rosetti was ticketed for death only to have him narrowly survive. They also played up a feud between Nucky and Arnold Rothstein, neglecting to give the audience a heads-up that a double-cross against Rosetti was in the works.
Speaking of Nucky, "Boardwalk's" bootlegger-in-chief continued his streak of baffling personnel moves, dispatching the fearsome Chalky White to take care of his most pressing problem ... convincing a renowned song-and-dance man to take a role in his girlfriend's play. Really, Nuck?
To keep track of all the deals, deception and death, click through HuffPost TV's weekly "Boardwalk Empire" gangster rankings below:
PHOTO GALLERY
'Boardwalk Empire' Gangster Rankings, Week 5