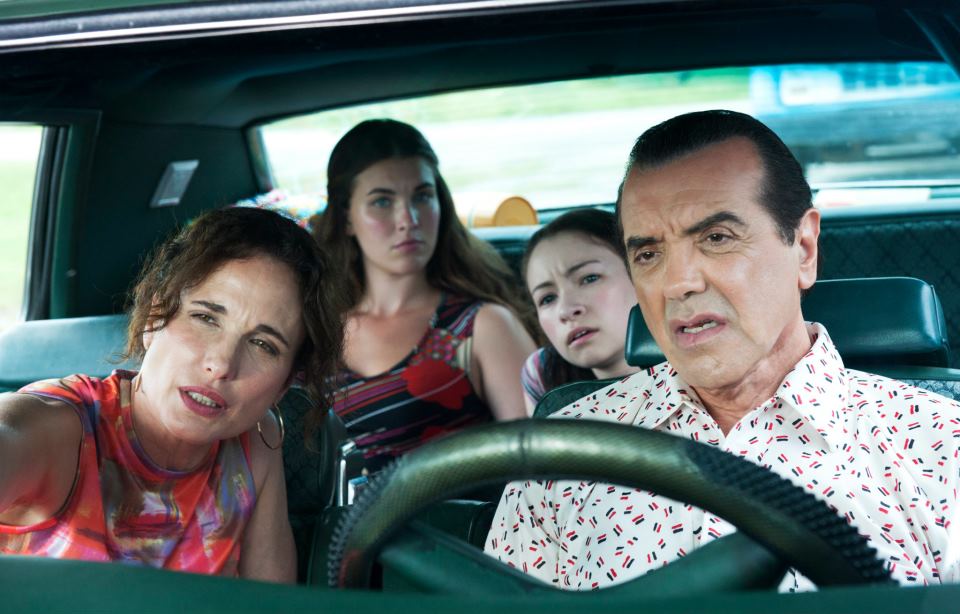 L to R: Andie MacDowell, Rainey Qualley, Jodelle Ferland and Chazz Palminteri in Mighty Fine.
Chazz Palminteri's life is one of those classic show biz stories that, dare we say it, is the stuff from which movies are made. Born and raised in the Bronx, Palminteri toiled for years as a struggling stage, film and television actor before finally being plucked from obscurity by Robert De Niro, who saw his off-Broadway autobiographical play A Bronx Tale, a one-man show in which Palminteri played a host of colorful characters he grew up and around in his Bronx neighborhood during the 1950s and '60s, where his life was shaped by two mentors: his straight-laced working class father and a local mobster named Sonny.
The movie version of A Bronx Tale was a hit with audiences and critics alike upon its premiere in 1993 and Palminteri hasn't stopped working since. His latest turn, in Debbie Goodstein's autobiographical film Mighty Fine, casts Palminteri as a Jewish businessman in early '70s New Orleans who is struggling to keep his business and family life together. Co-starring Andie MacDowell, Rainey Qualley and Jodelle Ferland, the film opens May 25.
Were you partially drawn to Mighty Fine because it's a memoir?
Chazz Palminteri: I guess a little bit. I was mostly drawn to it because it was written by a person who actually lived the story and knew the person that I was playing. I just like things that are more organic and real.
Tell us about the three ladies that you work with.
Andie, I've watched her work over many years, and I've always wanted to work with her. I thought we'd have great chemistry and we did. Her daughter Rainey and Jodelle are both two young actors and they're just terrific.
How much of A Bronx Tale was fact?
A lot of it was. What was fictionalized was the fact that I squashed a lot of events into a short period of time. I saw this killing when I was a young kid, just like it's shown in the movie. I had a relationship with the wiseguys in the neighborhood, threw dice with them. I dated a black girl. Sonny got killed. I didn't see Sonny get killed, but in the movie I did, so that's how you take liberties like that. But all those events were real. All those wiseguys were real. That's the real Eddie Mush in the movie.
I remember reading that. He was terrific, a natural.
Frankie Coffee Cake. JoJo the Whale. They were guys, they were real guys. That's what makes the movie so authentic. You can feel it. You can taste it.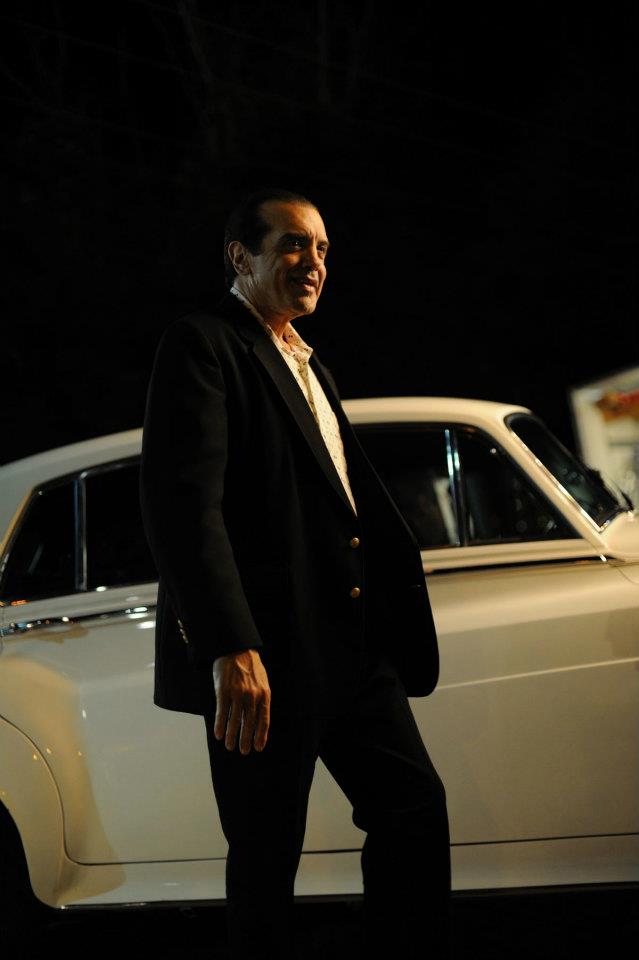 Joe Fine (Chazz Palminteri) and a new set of wheels, '70s style.
You finally made it as an actor when you were in your early 40s. Are you glad that it took you that long, when you had a sense of yourself?
Yes. I would have blown it probably if I'd been younger.
What do you think happened with A Bronx Tale's star, Lillo Brancato? Too much too soon?
Yeah, he was 16 when he did the movie. What do you think is gonna happen? I tried to help him. Bob tried to help him over the years. But he kept getting into trouble, kept doing drugs. I said to him, "We've given you the opportunity of a lifetime, do you realize that? It's like lightning hit you, twice."
"Oh no, no, I'm gonna take care of it. Don't worry." Three weeks before it happened, when he finally went to jail, I ran into him and I said, "Look at you. What the hell's the matter with you?" He said, "Oh no, I promise. I promise... " Three weeks later I hear that he was involved with a robbery where the guy he was with killed a policeman. That was it. I tried.
Let's talk about writing. Can you tell us about your process?
I get the beginning. I get the end. Then I write the middle. That's how I do it. Now it changes. The ending could change, but at least I know where I think I'm going to end up. Everybody's different, though. I don't outline because if I start outlining, then I'm too locked into that. Writing comes from, for me, from another source. It's a spiritual source. While I'm writing, I'm feeling "Who's doing this?'"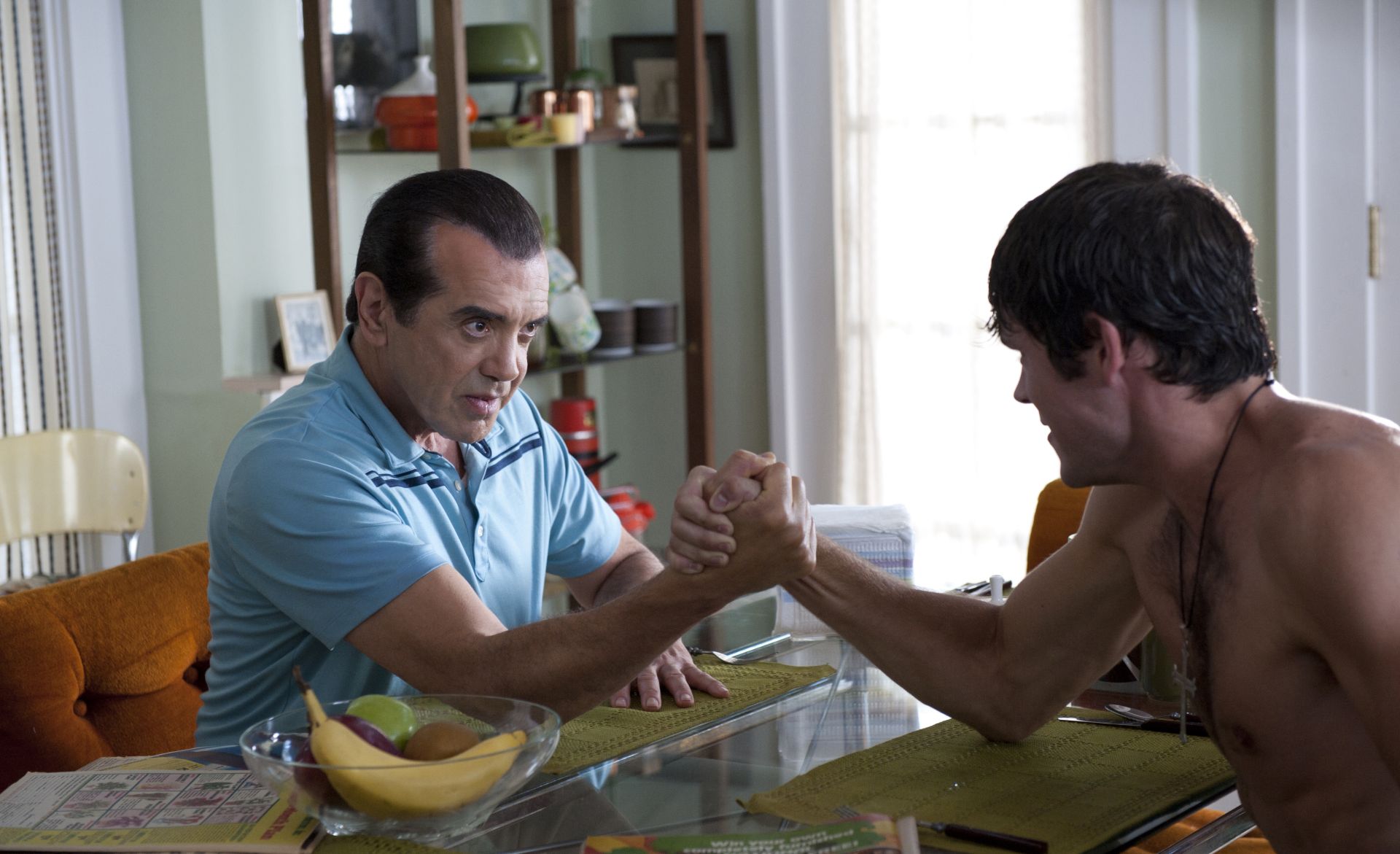 Joe Fine (Chazz Palminteri) arm wrestles his eldest daughter's southern suitor Earl (Richard Kohnke).
Tapping into the collective unconscious.
Yes, exactly. If you're writing something because you think, "I'm going to write a hit right now," it's a piece of shit, probably. If you're writing something because you think the agent's going to buy it, same thing. But if you're writing something that's coming from another place, that's coming organically, spiritually and you're just sitting there and the words are just coming out, that's something that's universal, man.
I always equate it to going to the gym: doing it, it's painful, it's sweaty, but after you're done, you feel great.
Yeah, it is like going to the gym. And the real key I got from a really well-known writer, I forget who, but at the time I would sit and write for six, seven hours, and just burn myself out. The next day I'd come back to it and feel like, "Where am I going with this?" Don't do that. Write for four hours, for two hours, then stop. That way, you know where you're going tomorrow, and you can't wait to get to the computer. I do that and now I can't wait to get to the computer, because I know exactly what scene I'm going to write and where I'm going to go.
Go to bed hungry, so to speak.
Exactly, go to bed hungry.
To read the complete version of this interview, please go to www.thehollywoodinterview.com.