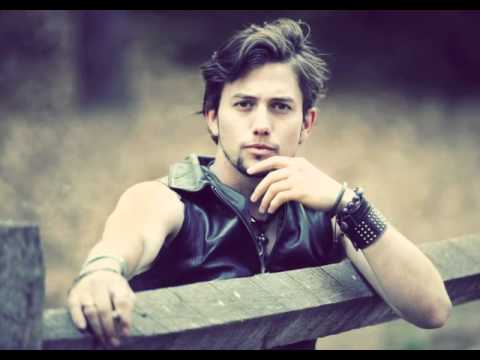 Born in Singapore and raised in Midland, Tex., actor Jackson Rathbone became a household name after landing the role of Jasper Hale in the Twilight films, playing a brooding vampire who seems to be undergoing a constant crisis of conscience. Having just wrapped the fourth film in the series, Breaking Dawn Part II, Jackson is currently promoting Cowgirls 'n Angels, a family western set among the world of professional rodeos, in which he plays Justin, an affable cowpoke who gets a taste of youthful romance. The Samuel Goldwyn Films release, which also stars Bailee Madison, Alicia Witt and James Cromwell, arrives in limited release May 25.
Does the fact that you're a Texan give you a natural inclination towards horses and anything western?
Jackson Rathbone: (laughs) I'm definitely a big fan of Westerns. I grew up loving all the spaghetti westerns and am a huge Clint Eastwood fan. So to get a chance to do a western and a family film was too good an opportunity to pass up. My mom is always saying "Y'all should do a nice family film, something that people of all ages can go see." (laughs)
You've had a tendency to do more family fare. Do you even have any R-rated films on your resume?
Well, yeah there are a couple, but I like to bounce around and try to do a variety of stuff. But most of it is PG or PG-13.
I saw that episode of Criminal Minds that you were on, playing a serial killer. You were scary.
(laughs) Thank you. I love doing those kind of roles. I've got a film coming up in about two months that's a little bit along those lines, but I'm not that evil.
Just a little bit?
Yeah, just a little. (laughs)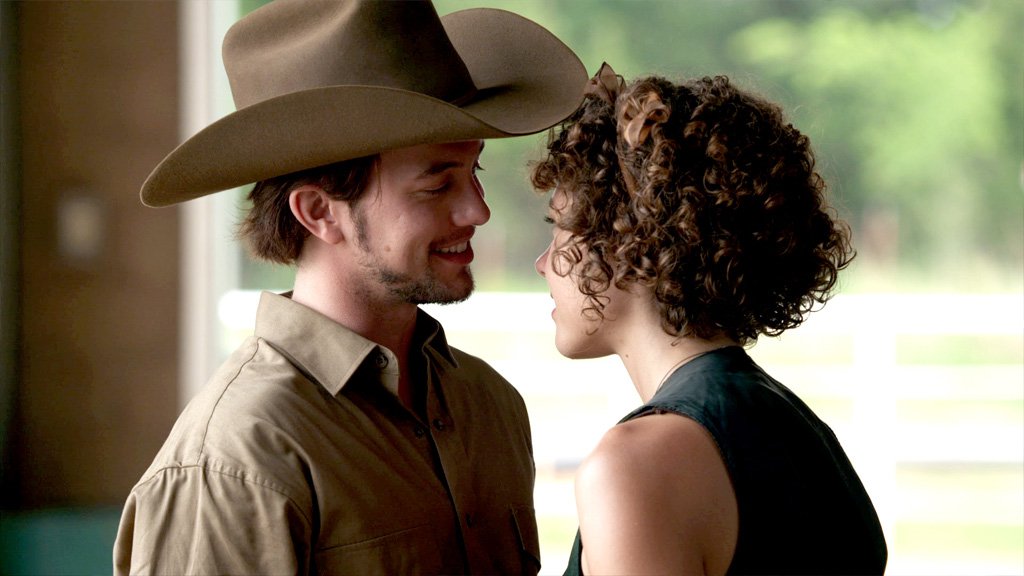 Justin (Jackson Rathbone) and Kansas (Madison Burge) share a moment in Cowgirls 'n Angels.
Cowgirls 'n Angels seemed to have great chemistry among all its cast. Tell us about working with Bailee Madison.
She's amazing. She's like a 47-year-old in a 12-year-old body. Not only is she an incredible actress, she's a wonderful person. It's nice to see such a young actress be so composed and grounded. A lot of times you watch a movie about a kid growing up and you feel like you're watching from afar. With Bailee, I think she really draws you in, in a way that's relatable.
Was it intimidating working with someone like James Cromwell?
At first, yeah. I mean, he's this towering figure. Not just physically, but his career. But he's also just a very grounded guy, completely unaffected. He's got a presence about him, though. I thought he'd actually be like his character in L.A. Confidential, but he's the farthest thing from that. He's a guy who you want to go have a beer with and have a deep conversation about existentialism.
You're also a musician?
Yeah, I'm not in a band at the moment, but I'm always jamming with friends and just playing with it, having fun.
Who are some of your influences?
For my solo record that I've been working on, Jack White, The Black Keys and Tom Waits are the main influences. Very bluesy rock and roll with kind of the carnival side.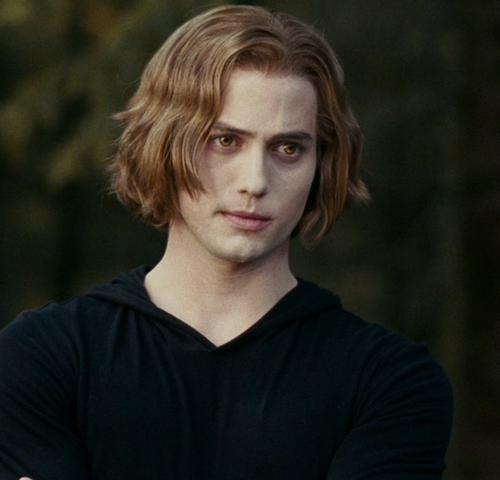 Rathbone as Jasper Hale in Twilight.
Your character in Twilight, Jasper Hale, is maybe the most interesting character in the series, because of his backstory as a Confederate soldier. I hear you're a descendent of Stonewall Jackson.
Yeah, that's correct. I guess that's part of what drew me to it, but to honest, (laughs) the first time I read it I thought 'Uh, I'm not sure this is gonna go anywhere, guys. I mean, who wants a vampire story with no teeth? Vegetarian vampires? I don't think so.' (laughs) Then I met with Catherine Hardwicke about the character and she really sold it to me by explaining Jasper's backstory, which appears in the third book. So I read that, and thought it was really amazing. So I thought I'd play him as a guy who's constantly feeling 'Why am I here?' I see Jasper as being the odd man out, like in one of those heist movies where there's one guy who never talks.
He's almost got a James Dean thing going on: sulky and brooding. Was Dean an influence on you at all?
I think every actor in the Twilight films is sulky and brooding, but yeah, Jasper is especially. He just desperately wants to draw blood and to tell the truth, I was right there with him. I just felt like 'Let's break out the fangs and gorge, just tear into this whole school cafeteria.' (laughs) It's one thing I always to show: Jasper's point of view of things, which would be him just tearing into everyone.
A full buffet.
Exactly! (laughs) Every room is a buffet.