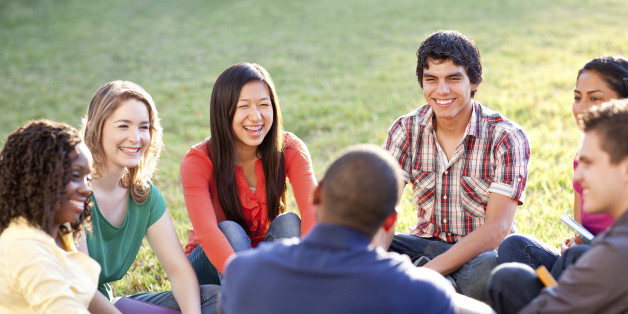 You hear free living, free dining, and cheap parking and you immediately jump. Especially as a college student.
That's not what entirely pulled me in to applying to be a Resident Assistant. My freshman year of college I picked a building that boasted having a strong community in which socializing was encouraged, not suppressed. What I was promised is exactly what I got. This investment delivered exactly the set of required elements that I was searching for. I met an amazing group of friends, mostly located on my floor, and my RA was the one who brought us all together. Every opportunity he got to bring us together in some way, he took it. These chances mostly consisted of midnight trips to get tacos or 2 a.m. snowball fights, so I am not quite sure whether we were an extension of the fun he wanted to have, or if he was actively trying to bring us together. Regardless, I knew that if I had the chance to do half the things he did in order to have the same type of impact on some freshmen, I needed to take it.
Don't get me wrong. Being responsible for 50-something alcohol-craving and party-yearning freshmen cannot really be compared to taking an afternoon nap on your parents' La-Z-Boy. Three months into the job, I have come to the realization that shelter and food is cheap payment for the amount of shenanigans we have to deal with. The other day I entered a freshman's apartment and there was so much vomit in the sink that one could've confused it with a smoothie if it wasn't for the smell.
But there are rewards. When you see the majority of your floor in one of the rooms playing Mario Kart while yelling very profane language at each other. Or when you see two completely different personalities caring about each other's success. When the so-called ditz comforts the nerd about her breakup. When you get a Snapchat of a water gun from a resident claiming that the water gun is his new protection from muggers. It's those moments that RAs live for. At least those who love doing their job.
In my case there is so much more than taking care of the floor. As an RA in my building, you need to plan programs, work desk shifts, help lease apartments, etc. But as I said before, it is worth it for the rewards. What we go through on a daily basis, while being responsible for our residents, is too interesting not to share with everyone else. It is too interesting and too rich not to offer it as entertainment to readers.
So I welcome you to the life of a Resident Assistant.