The media can be as adoring and overindulgent as it can be harsh and sting like a bee. It is however; a necessary evil to survive in the entertainment industry. If one can strive for balance then they will survive the roller coaster ride and crazy beats that lend their way into all creatives alike working in this field. The 'L' Word executive producer Larry Kennar and I got up close and personal with former Baywatch "Hobie Buchannon" real life Jeremy Jackson, behind the perils of life as a celebrity where the money flows and so do the drugs. He's no stranger to this controversy as he appeared on Celebrity Rehab with Dr. Drew for the world to see. We watched him change and grow becoming an inspiration to those struggling with drug addiction. When I asked him if one could survive in Hollywood keeping it real and clean or was it too tempting to live under the influence being an entertainer he said, "There is no 'temptation.' If you saw a loaded gun would you be 'tempted' to put it to your head and pull the trigger? I didn't think so. Drugs, booze and tobacco are that loaded gun to me. They have zero appeal, power, or interest to me. Its been that way for a long time now." Wrapping up his latest film, ALTERED REALITY, will be at the Cannes Film Festival this year to promote it. Yes, actor Jeremy Jackson Cannes! He has grown tremendously and continues to be a talented actor in demand for his work and also teaching others about staying healthy and fit.
Alexandra Holzer: Congratulations on your upcoming role on DTLA, the gay-drama television series where you play the character of Kevin. Can you talk to me about the role and how it came about?
Jeremy Jackson: DTLA came about via Facebook! I know, right?? Much like my Vanity Fair article my life continues to grow and change thanks to social media sites. I am honored to be working with the creator and executive producer Larry Kennar, this cast, and the amazing crew. I also had my very first SEX SCENE while filming DTLA and let's just say I was not modest at all! This show could easily be too explicit for TV! I see DTLA as a hit show -- controversial, real, raw, now! This show has many layers, and the onion will be peeled slowly for all to see. DON'T MISS THIS SHOW!
DTLA -- The Series -- two minute trailer
AH: Tell me about the character on DTLA. What do you have in common with him? How has your past informed you with the role of Kevin?
JJ: Thanks to Larry's vision, "Kevin's" life has many struggles and ambitions close to my own. The American dream really... fall in love, own a home and have a life worth living. Some how, someway the entertainment biz and the pursuit of perfection has a way of yanking people way off track.
AH: Would you ever play a gay character and if so, would love scenes be a problem?
JJ: I am an actor. My job is to create life in imaginary circumstances as long as I believe I can bring life to the words on the paper, there is not a part I would not play.
AH: Christians are criticized for not being accepting of gays and lesbians. Being a devout Christian, what is your position on this?
JJ: Christians are criticized for not being accepting period. This is very unfortunate as my whole foundation in Christianity, my code, Jesus's example IS LOVE AND ACCEPTANCE.
AH: What do you think of Kirk Cameron's recent comments and his opinions?
JJ: This is America where any and everybody is allowed to have his or her opinion.
AH: Dr. Drew has been a huge supporter of yours. Was it a beneficial experience for you to participate in Celebrity Rehab? If so, how?
JJ: I learned SO MUCH! I made some life long friends and have a bunch of new life tools in my tool belt. Not being the craziest one on the set for once was a treat!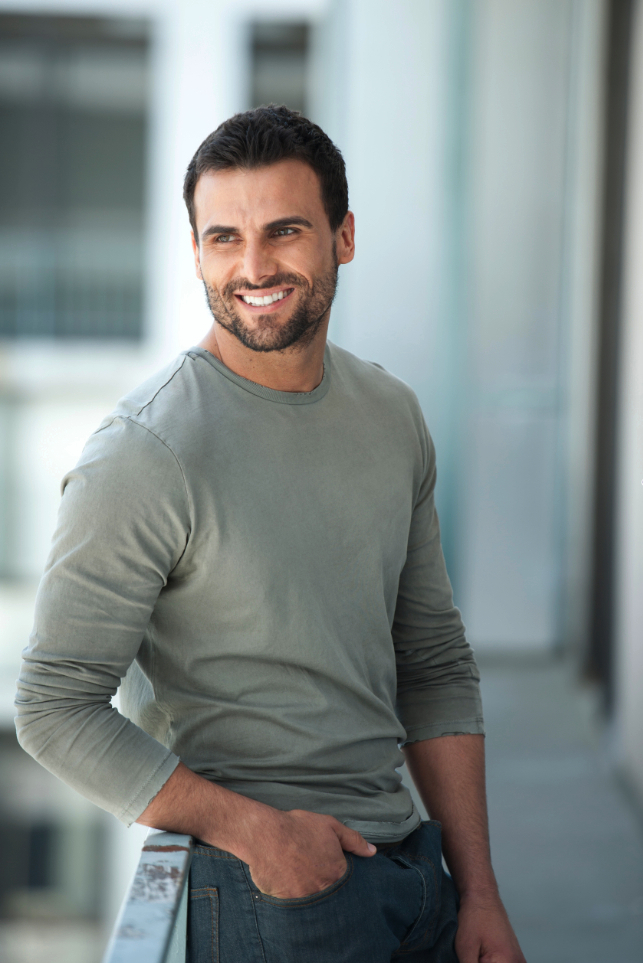 Photo courtesy: Larry Kennar and Jeremy Jackson
AH: Do you stay in touch with Dr Drew?
JJ: We have spoken and seen each other a couple times since Celeb Rehab, and Doc Drew assures me he would like to bring me on "Love Line" and his new talk show.
AH: What are you here to teach?
JJ: We are all just passengers on the same ship of life that is doomed to crash and sink with zero chance of survival. How would you like to spent your last few days, hours or minuets alive? Our days are numbered and we can spend them pointing fingers. stressing out, crying, taking advantage of others or we ENJOY THEM. Do the things that you enjoy the most. For me that is Thanking God for all that I have been blessed with, spending time with my loved ones, helping others and building relationships and or taking on new ventures, goals and challenges. What is it for you? I have had it all and lost it all TWICE. From millions of dollars to a Lamborghini to super model girlfriends and posh penthouse living, trips around the world and international fame with tens of thousands screaming my name... none of that lasted or made me truly happy because I did not have my interior on straight. Life is an inside job. The outside stuff is just extra and momentary. To encapsulate it all. Keep first things first and your life will be FIRST CLASS.
In Part 11 of our exclusive interview Jeremy goes deeper and answers questions about his plastic surgery, addictions and upcoming projects. For more information on Jeremy, please visit: http://www.imdb.com/name/nm0413656/