Type 1 diabetes (known today as T1D) is a new campaign kicked-off by the JDRF to reteach everyone that diabetes comes in all forms: Type 1, 1 1/2, and Type 2. Knowing the difference among all three advocates a healthier society with less discriminatory behavior towards children and adults. The more you know, the more you grow. T1D is an autoimmune disorder that affects 20 million people worldwide. In a person with Type 1 diabetes, immune cells mistakenly attack and kill the person's own insulin-producing islet cells. Individuals can take insulin to manage diabetes for many years, but many develop cardiovascular problems over the long term. With nothing on the market to hold any pumping devices that deliver quick-acting insulin and have hourly basal drips that mimic close to what our pancreas secretes, spoke with the creator of Pump Wear, Inc., Julie DeFruscio, who at the onset of her first child developing this disease, became frustrated when placed on the insulin pump. There weren't any devices to encase it other then a belt clip as if it were a pager and just an all-around way for a child to wear it. In forming her company, Julie says, "Pump Wear Inc., was created four months after our daughter Nikki went on the pump -- we quickly realized that there was nothing out there that was cute or non-medical looking in the line of cases or clothing for holding the insulin pump. That's when my best friend Dawn Juneau and I decided we could make a difference." This is pumping the fashionable way.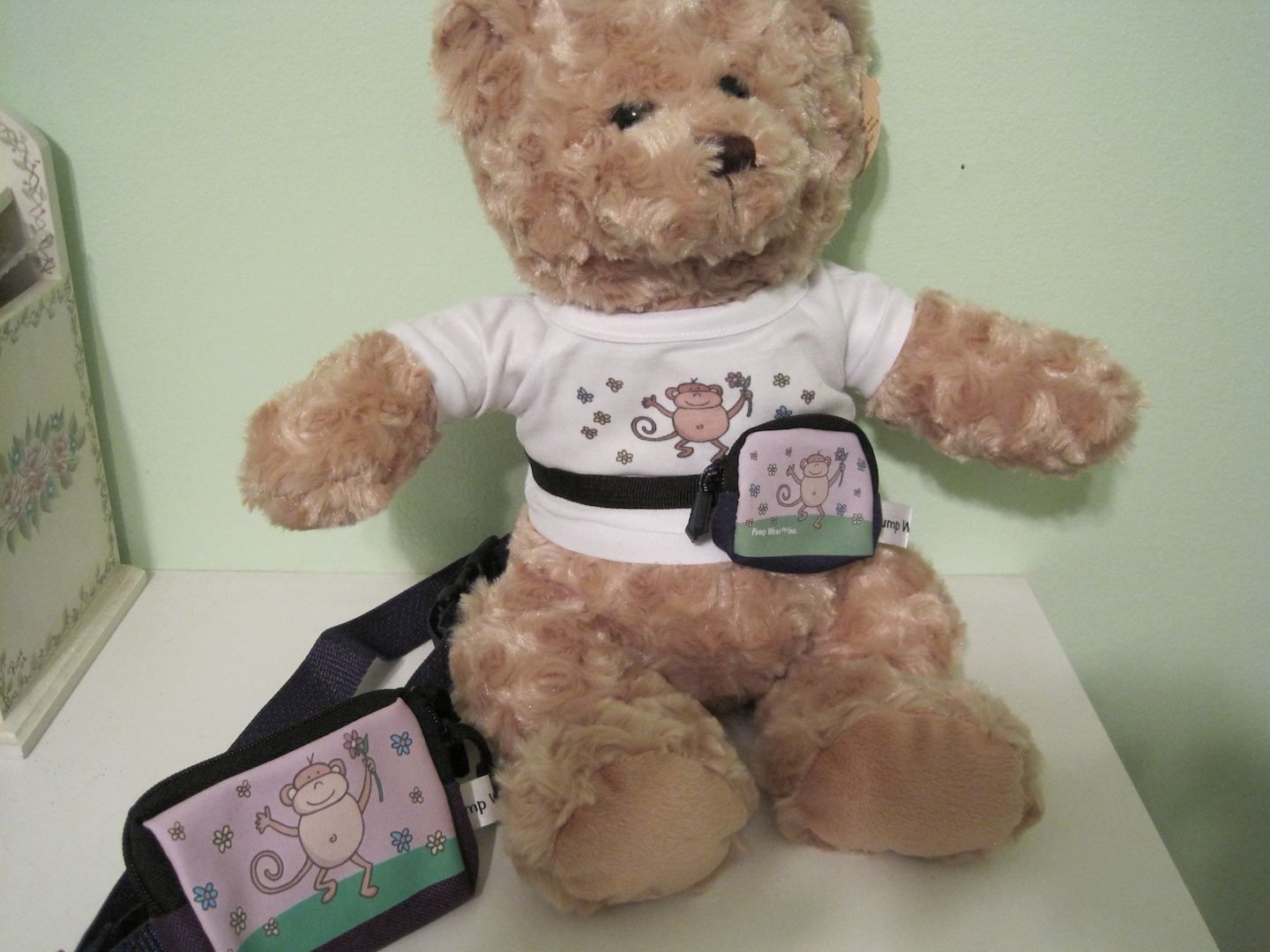 Alexandra Holzer: When was your first child diagnosed with T1D and how did that change all of your lives from what you knew before?  
Julie DeFruscio: Our daughter was diagnosed in June of 2001 at the age of two years old. We were devastated and quickly realized that this disease is a family illness. Everyone in our house was affected by Type 1 diabetes. At the time, Nikki's two brothers were seven and eleven years old. Our entire life revolved around the diabetes. It is really difficult for siblings -- especially young siblings -- to understand all that is going on with the child who has diabetes; they just know that this child is getting a lot of attention. It's difficult for families to try to get back some sense of normalcy to the daily life when you are stressed, tired and dealing with the unknown.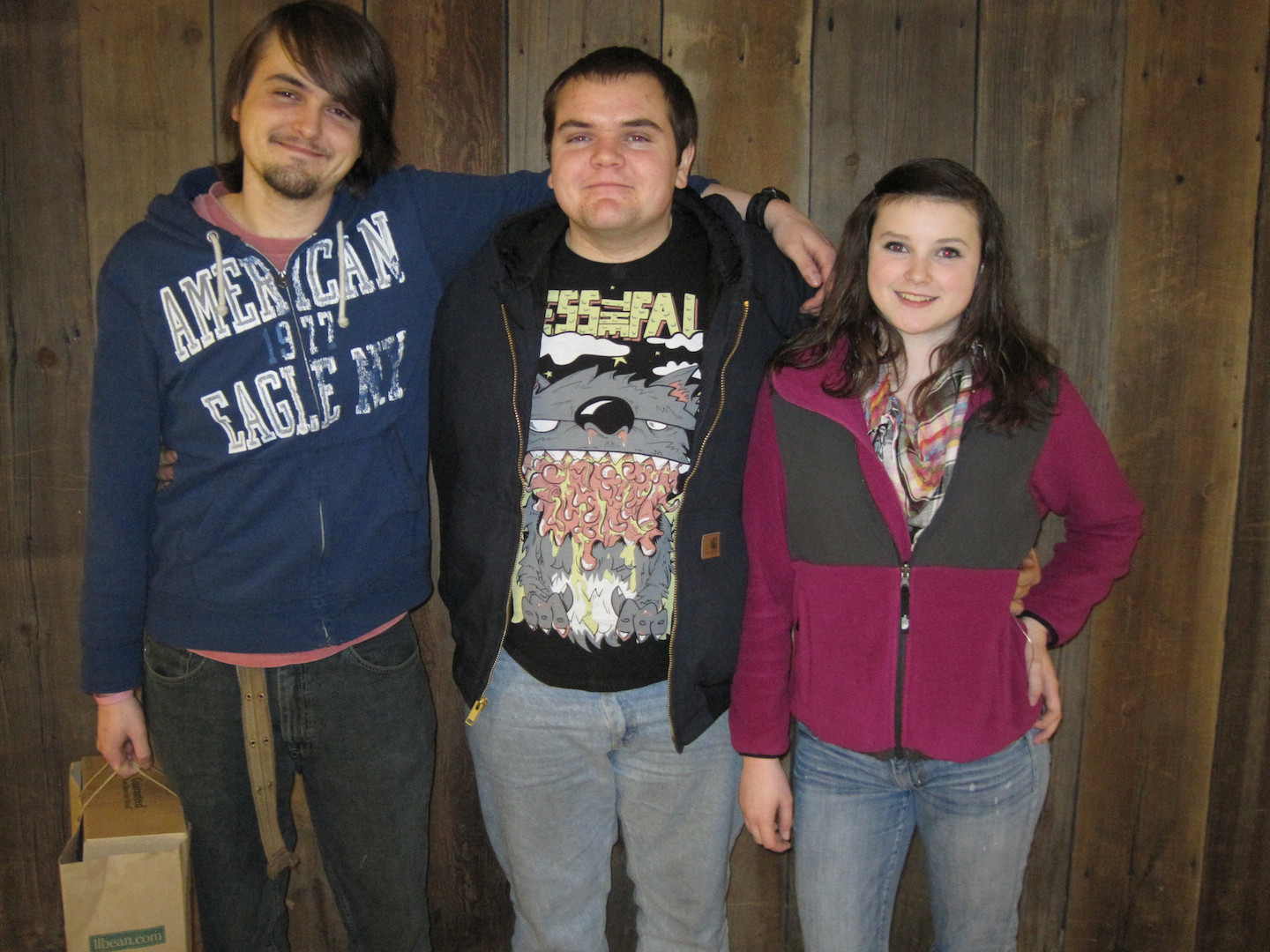 Julie's children
AH: What's life like for you and the family in regard to dealing with schools, nurses and people in general who you educate on about what a day is like for your children. Have you come across any discriminatory behavior?
JD: Since the diagnose of our two boys also with Type 1 diabetes (two years) after Nikki, life with diabetes is the norm in our household. Always counting carbs and blousing. We educate schools, colleges and basically everyone that has contact daily with our children about diabetes and the risks associated with trying to keep our children's blood sugar within target ranges. Every day can be a challenge, such as Nikki, who is now 14, wants to go to cheerleading camp. It's an overnight camp two hours away; they will have a nurse there but not one that is familiar with diabetes. So what do you do? Educate, educate, and possibly end up attending this camp with her? We do what we have to so that our kids can have normal safe lives. For the most part I think our kids have had good friends and support around them. Nikki did incur one child calling her names because of the diabetes which, although hurtful, we were able to handle. Some kids can be cruel and I personally think the problem lies with that child not mine. Nikki was three years old on the pump and we requested that she be given an aid for preschool. We were fortunate to have a school district that approved our need for her safety not all schools are the same. Throughout Nikki and our boys' education we have insisted on 504 plans. We have found by making sure we have her needs and the boys needs addressed on paper in advance has made our school years flow smoothly. In other words don't wait till you have a problem, be proactive!  We also do a yearly meeting with all the new teachers and go over Nikki's needs so everyone is on the same page. Offering information and direction to people that will be in contact with our daughter has been key in maintaining a good school relationship.
AH: What's the difference of a family that's not dealing with special needs to one that is? What do you want people to understand by your experiences to be properly educated on the reality of living with T1D.
JD: I think the big difference for a family that is living with a special needs child is that it is 24/7; there is no vacation from the care and needs of a special needs child. Often the parents and main caregivers are stressed beyond their limits and just need a break. I think many people confuse Type 1 diabetes with Type 2 diabetes making it hard for them to understand that our children have no control over having Type 1 diabetes, and although manageable, it is a devastating disease that is very difficult to regulate without constant care and attention.
AH: Your company, Pump Wear Inc., was created because of your experience with having T1D children and turned into a massive success as I keep going there for my own two pumpers and recommend it to others. How did that all come about? What new products have you added as you thought of many items to improve the quality of how a pumper pumps!  
JD: We created Pump Wear with six products and today we offer over 800 products. Our line grows as we discover more fun and creative options for not just people who are on pumps but people with diabetes. We now have a growing line of meter cases; we do walk t-shirts, diabetes awareness items and medical ID's. We are trying to be a one stop shop for people with diabetes where they can find quality fun and beautiful items. We also have created a line of beautiful Diabetes Awareness shirts and products because we want our families to be able to proudly show people that we need a cure for diabetes.
AH: How is everyone in your family doing today and where are they all at in terms of school, ages and life changes as they continue to grow? Are you planning any new products or partnerships for your work and is there anything else you'd like people to know about what you do?  
JD: Our children are growing! Adam turns 24 in September and currently works for the Center For The Disabled -- he will be getting married this summer. Patrick is now 20 years old, lives at home, and is in college studying to become a mechanic along with a business degree. We think he will be with us for a while yet. Nikki is 14 and a freshman in high school. She enjoys cheerleading, softball and reading. We are very proud of each of our children as they are learning to live more independent ally with their diabetes. As most families, we have our ups and downs, each child is different and one might be more on top of their diabetes more than the other. We try to offer positive encouragement for proper diabetes care and offer each of them the tools to maintain good control. It's a lifelong challenge. We are happy to say that we are celebrating our fifth year of sponsoring The Free Family Diabetes Weekend that was held at the Double H Ranch in Lake Luzerne, N.Y. this past Mothers Day. This is where we have 20 families coming totally free for a fun weekend of horseback riding, swimming, activities, etc. We believe that diabetes is a family disease that effects everyone and we want to bring families together and give them the opportunity to bond as a family and meet other families living with diabetes as well. We also want to be part of the cure for diabetes and we have just entered into a partnership with The Diabetes Research Institute where $1 of every toy that we sell will be donated directly to The Diabetes Research Institute. We have also created the "Wall Of Change" where people form the number of years they have had diabetes with their spare change, then take a picture, they send us the picture and we put it on the wall the change is sent directly to The Diabetes Research Institute funding a cure one dime at a time. We continue to strive to create new exciting products for families and people with diabetes. We just started offering insulated diabetes bags, more meter cases, Type 1 mom, bracelets and a new line of child medical alerts. We are excited to be a part of the diabetes community.
"We just want to be a special place for families to go, until someday there is a cure!"
*****
Images courtesy of Julie DeFruscio
To learn more about Julie's Company/Products, watch her educational V-Log's and how you can help the cause please visit: http://www.pumpwearinc.com/
A portion of profits are donated to organizations committed to finding a cure for diabetes.