"Death and Taxes" is not a mere statement resulting in one's own life motto: to live, to die and to pay your taxes, then it's all over. No. This Death and Taxes is actually a Los Angeles-based heavy metal band. The lead singer, known as Jay Link, refers to Los Angeles as 'El Lay' which cracks this native New Jawker right up! This week I get down and dirty with Jay, who joins us today for our 5-Question Interview. Living today in Las Vegas, Nevada, making his way back to El Lay, Jay is also an Indie actor, considering himself an all-around funny guy who uses his sense of humor throughout his trials and tribulations in life. Don't let his tough, exotic look fool you. He's a real pussycat that can rock out with the best of them. It's refreshing to see a front man not fronting, who is not all hair, muscle and grunting. Let's hope he gets back to L.A. to continue his healing as he opens up to us about managing to remain afloat in the music industry and his struggle with his weight plus more... ready to rock? Let's roll...
Alexandra Holzer: What drove you to pursue music in such a tough and competitive industry knowing what the odds would be?
Jay Link: I was driven by my love for music... as a toddler our house was always filled with music from Elvis, Chuck Berry and later The Beatles and so many more. It is not just a career but it is my life.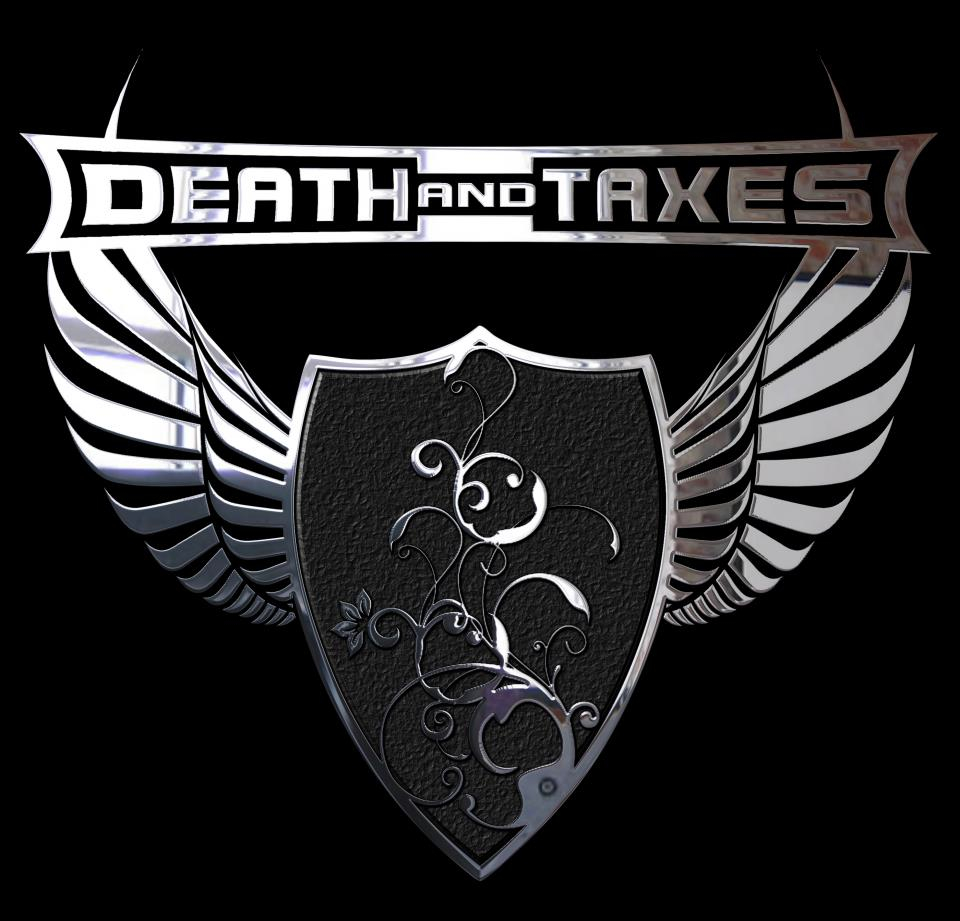 AH: Who are your musical/artist influences and why?
JL: My influences are all the great rock singers of the 70s such as Freddy Mercury and Ann Wilson of Heart who was always an inspiration to me.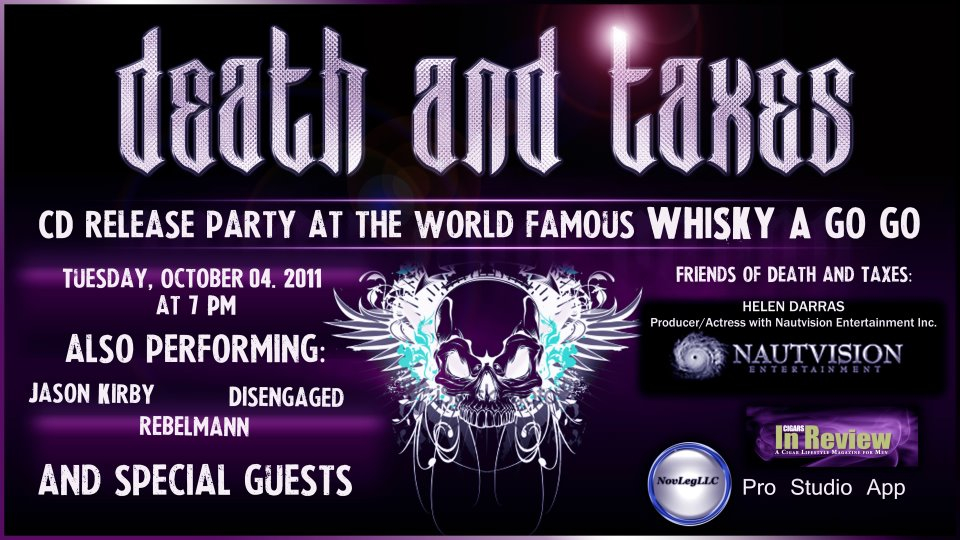 AH: When did you move to Vegas from Los Angeles and what prompted this change, being you're an L.A. band? Who are your band mates and how did you all get together?
JL: Actually I spent many years in Chicago. I was born and raised there, I always felt Los Angeles was my home. I moved to Vegas after spending five years in Arizona, so I am inching closer each year back to Los Angeles, so this year I hope to move to L.A. permanently. All our current band members live in Los Angeles and I have been there on and off since 1985, so we just all love the electricity and vibe and when we rehearse for shows or tours, we always base in L.A. Current line up of Death and Taxes are myself, my bass player Dave Starkey, guitarist Juraj "Truba" Jarosciak and Izzy Diaz on drums. Dave and I have been playing in bands together since 1981 and the others have been added since we formed in 2004.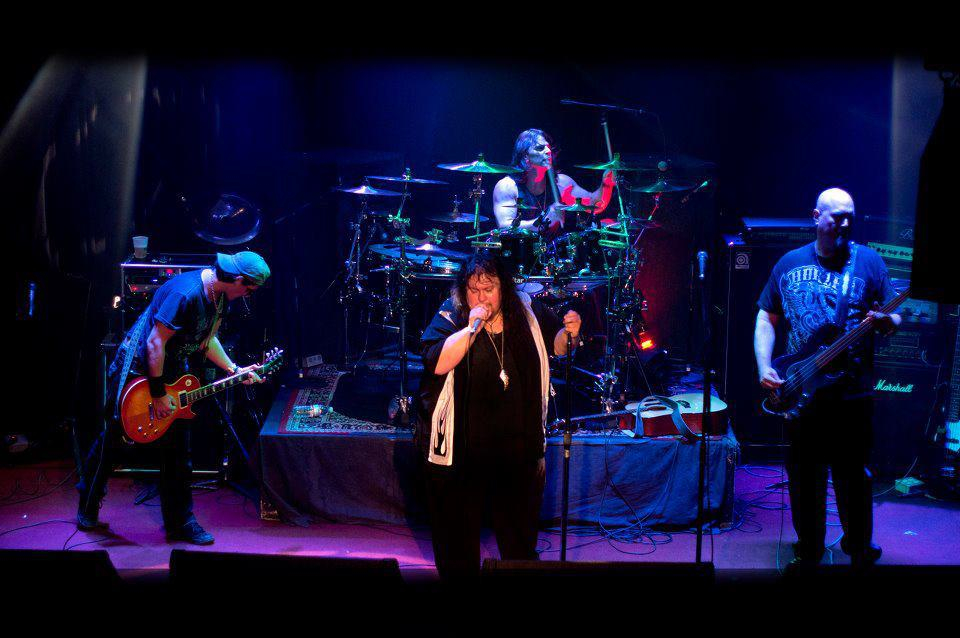 AH: Can you tell your fans about your struggles with weight and what you have gone through?
JL: Yes for many years I have been super morbidly obese weighing almost 600 pounds in early 2000. It was a horrible struggle and because of loss and pain, I became a compulsive over-eater. I am working on a documentary soon called Flesh Prison: The Jay Link Story, because when you gain so much weight, you become trapped inside becoming useless and is a vast emotional and psychological wasteland. I am hoping my story can give other people who suffer with this disease some hope for a positive future. I am currently down close to 300 pounds and thanks to so much support from my friends and using a fast/detox/cleanse product called Simplifast, I am on my way to a normal weight.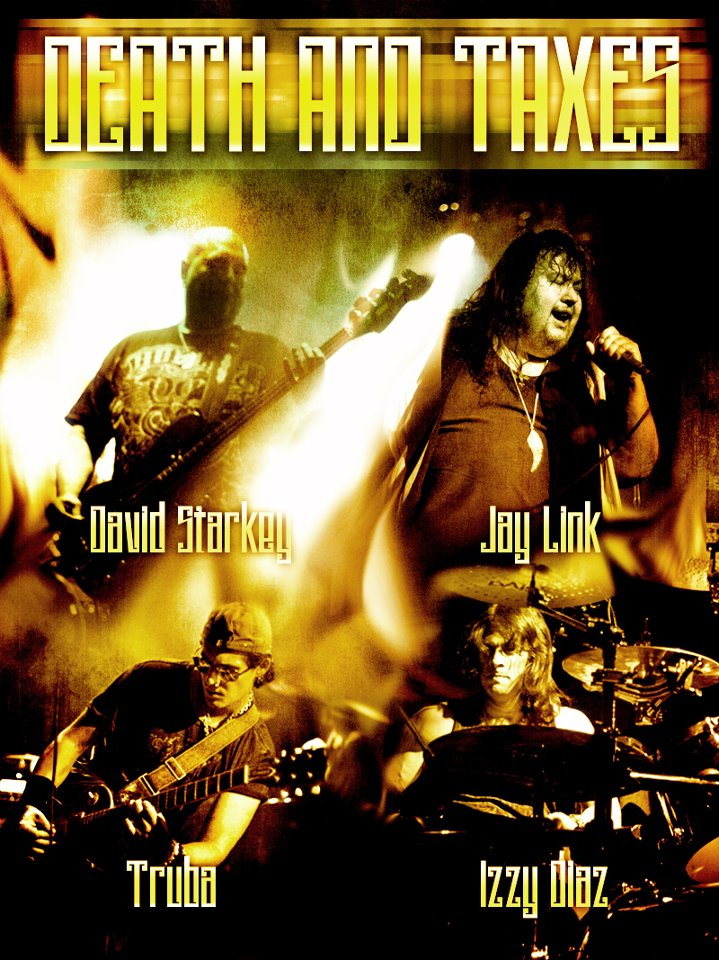 AH: What current and upcoming projects do you have going on and gigs we can hear you play at?
JL: So many amazing things for 2012 and beyond. This past October we just released our first CD titled Inevitable, and we will be going out on tour all across the USA and later worldwide in support of the CD. Just want to thank all of our fans on Twitter, Facebook and in real life for the love and support. We hope to come out and meet as many of you as we can very soon. Thanks Alexandra!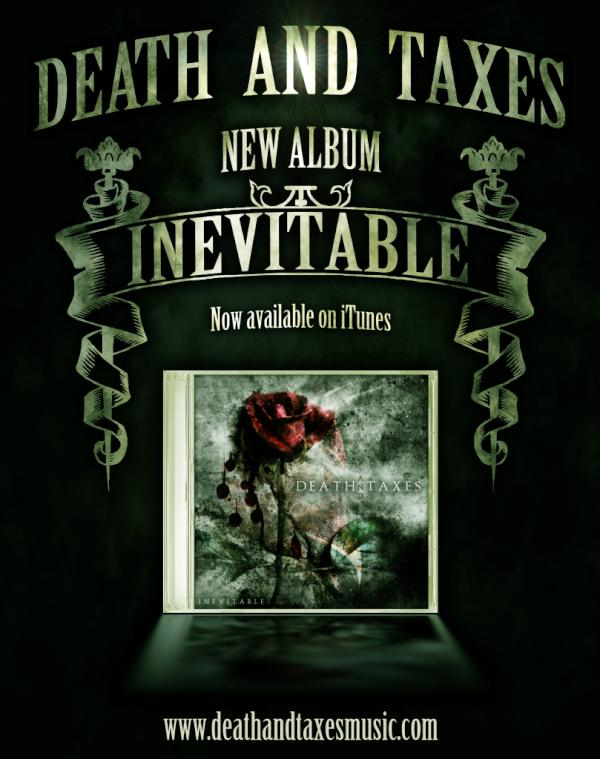 For more information on Jay Link and his band Death and Taxes, please visit: http://www.deathandtaxesmusic.com
Their NEW CD titled Inevitable is here: http://www.audiolife.com/Store/DeathandTaxes1
To follow Jay on Twitter, please go here: http://www.twitter.com/JayLink_