Moving to the Big Apple was pre-fated written in the lyrical notes for artist Fabian Isadar Thibodeaux from South Louisiana. In order to move forward with this musicians goals of becoming a recording artist this was an imminent step. Fabian had to create a unique trademark, later known as Isadar, that hailed from his fraternal grandfather, Isadore.
"It's pronounced as Isadar, because in Cajun French it was pronounced as Iz-e-da - and when translated back to English became... Isadar" he explains. He goes on further saying, "Fabian was a 50s pop star who had a trademark to the name already and could not be used again for music. All popular stars have that restriction -- imagine if a female named Madonna would start recording music!" That name becomes his Madonna so-to-speak.
Today, a recording artist and label owner is also a manager within the Sony Music Entertainment's department of Vault and Archives and voting member of The Recording Academy and a BMI composer, songwriter and publisher. His family spans across into acting as he's related to child actor, Keith Thibodeaux -- also from South Louisiana. Keith played Little Ricky (credited as Richard Keith) in the legendary I Love Lucy TV series and was also a regular on The Andy Griffith Show playing Ron Howard's buddy.
"Most people thought it was actually Lucille Ball and Desi's real life son playing the role, but they had no son at that time, only little Lucy. Keith was a child prodigy drummer touring the U.S. at the age of 5 with his Dad during the time of the casting. He used to be in a band called David and The Giants and they were signed to Epic Records in the 70s -- which is now a Sony label... and he just turned 61 years old!" says Isadar. I have to refrain myself from calling him 'Izzy' (thanks to Mark Wahlberg's character in the film Rockstar!) as he is one deep, calming, fabulous kat that I had the pleasure of hanging out with talking shop from music to ghosts!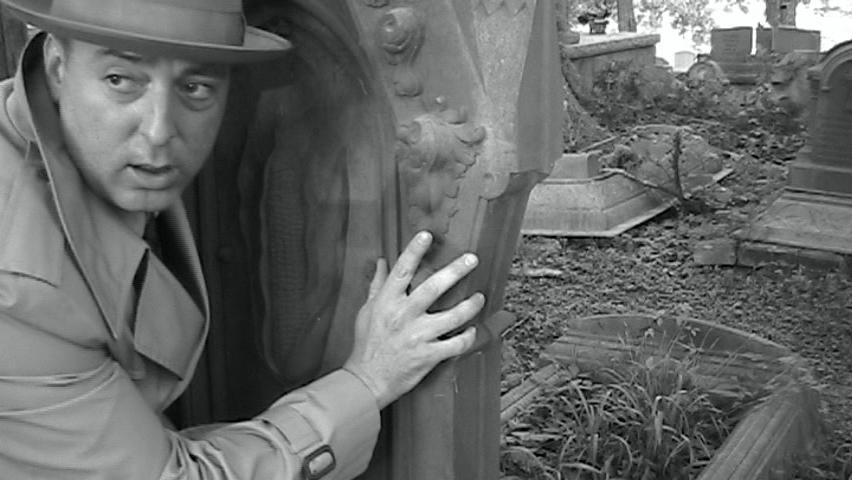 Caption: Video for Dream of the Dead, 2008.

Alexandra Holzer: When did you first realize music was going to be your path in life for work?
 
Isadar: There were several indications, each having their own time and place. The first incident happened when I was 13. My brother's friend gave me a copy of Kate Bush's "The Dreaming" for my birthday. I was absolutely out-of-sorts upon listening to it... It really fried my brain and everything I ever knew about what I associated to be an album of music. In addition to being an audio masterpiece, it was very dark and disturbing -- and that was all part of my attraction to it.
The 2nd incident happened when I was 18. I bought a copy of Janet Jackson's "What Have You Done For Me Lately" 12-inch single. I bought the 12" single because the store was out of the 45 rpm single that I would have normally collected. On the 12" there was an acapella mix of the song.  After listening to this a couple of times, I realized that her performance was identical in every way to the music versions I had heard. I could also hear what I eventually figured out to be "headphone bleed" of the mix while she was adding her vocals. Up until this time, I had no idea that music was created in such absolute isolation down to the track level. I assumed things were recorded somewhat live, or at the very least, in large arrangement chunks with many people. Once this new information sank in, I could hear the wheels turning in my brain. I immediately knew this was the way of working and making music that I was going to do!
Performing all the parts of the song myself really appealed to me, and multi-track recording studio technology was going to allow me to do just that. Lastly, while I was driving home from a recording session while in college, I was working on very loud percussive music from my album "Dream Of The Dead" that day and to clear my ears, I put the radio on the local NPR station and they were playing this amazing piece of piano music. The piano was being played in a way that I had never before heard -- it was fluid, striking, and it was beautiful!  It moved me so much that when I got home, I called the station to find out what they were playing. In a nutshell, I had heard Liz Story performing "Greensleeves" from the original "A Winter's Solstice" compilation that Windham Hill Records had put out. At that moment, I knew I wanted to compose and record in this style. So, it was a very powerful moment when I received Will Ackerman's email this past March with an invitation to record with him. It felt like completion on many levels.
 
AH: Tell me about your experiences in the music industry, Sony, people you've met and worked with bringing you to where you are today.
 
Isadar: I was brought into Sony as an archivist due to my background in Library Science and music. From elementary school on forward I was always involved with library administration, so this was a natural progression for me. Originally, I worked in Business Affairs and A&R Administration and managed the collection of contracts for all the recording artists. It's all very interesting work and I'm fortunate and grateful to have fallen into this role within the music industry.
Over the years, I've met many artists on the labels: of course, Kate Bush was the ultimate for me and most memorable -- but she was very jet lagged and tired although very pleasant.  I met her during the promotions for her album, "The Red Shoes" which Columbia Records had released in the U.S. I once rode in the elevator with Tony Bennett -- who is a super nice man. I also met singer-songwriter Matt Alber (and subsequently became friends with him) after discovering his music video for "End Of The World" on TV in early 2009 and reaching out to him over email. I subsequently produced a dance remix for his song, "Fieldtrip Buddy" out of pure admiration for Matt and his music which his label (and A&R rep at the time Rosie Lopez), Silver/Tommy Boy absolutely loved. I am uncertain as to why they didn't move forward in officially commissioning that remix. Instead they went in a different direction with a different track, a more prominent DJ, and subsequently dropped Matt from the label all together. Back in 1991, before I moved to New York, I was introduced to a producer named Kim Sharp. Kim was a member of the '70s funk band, Chocolate Milk and was Prince's bass player on a few tours.  He was also employed to do production work at Paisley Park, Prince's personal studio. Kim had just completed two tracks on Vanilla Ice's multi-platinum debut, "To The Extreme" for SBK/EMI Records. One of the slow ballad songs, "I Love You," he produced and co-wrote and had been released as a single. A music video for the track had also been made. Kim was originally from Houston, Texas, but married a woman from the Lafayette, Louisiana area. Kim worked with me on spec out of his home and made a few produced versions of pop/dance tracks that I had written. The idea was to secure me a publishing deal with these demos first (he had ties to EMI Publishing via the Vanilla Ice project), then armed with a publishing deal, start shopping for a record label. I was 22 at the time. Unfortunately, EMI Publishing didn't respond to my music nor the demos and a deal was never made. I then began making plans for my relocation to New York City.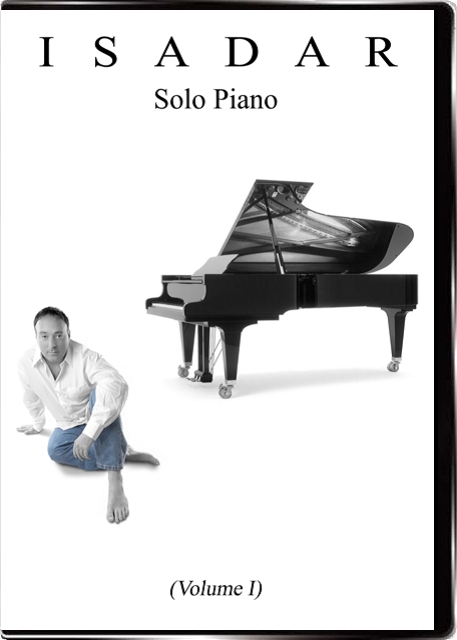 All images courtesy of Isadar.
Part 11 continues next post delving into an interest in C.G. Jung's analytical psychology, Religion, UFO's, his record label Mainya Music Entertainment, newest CD 'Reconstructed' plus more! To learn more about Isadar, free samplers, concerts and to purchase his music please visit: http://www.isadar.com/