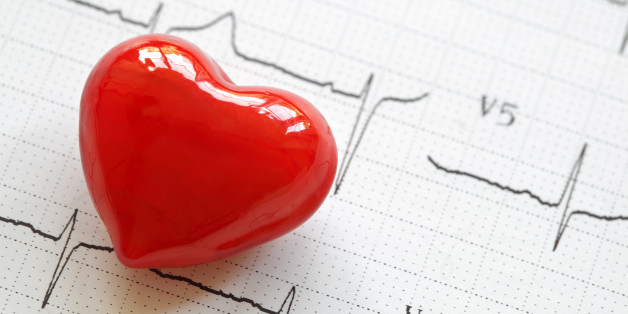 We know cardiovascular care has come such a long way in the last decade or so. What many don't know is that care is based on studies that represent a huge sex disparity. Only 24 percent of participants in all heart-related studies are women. For the last 50 years women's treatment has largely been based on medical research conducted primarily on men. This is a problem, especially since coronary artery disease (CAD), along with myocardial infarction and heart failure, continue to be the world's leading causes of morbidity and mortality in women.
Because CAD manifests differently between the sexes, women may experience atypical cardiac symptoms that make it difficult to identify CAD. We need a better understanding of the biological differences between men and women in cardiovascular disease -- only then, with this understanding, can we optimize the use of testing for CAD in women.
That's why I want to help educate healthcare providers and consumers on the biological differences between women and men when it comes to heart disease. And to tell you that there is a need for sex-specific diagnostic and patient management approaches that are safe, accurate and convenient for women.
Right now the pathway often followed to figure out what is going on in your heart is costly and a lack of certainty of diagnosis can result in unnecessary cardiac testing. We need to be more informed so that we can weigh the potential costs, risks and complications of heart test in women to determine what is best. Some of the risks include radiation exposure, dye reactions and vascular injury. Let's put that into context. One nuclear stress test, one of the most common heart tests, is equivalent to radiation exposure of 39 mammograms and up to 1,000 chest X-rays. In case you are wondering, this is a big deal.
I'm working with a group of like-minded individuals to include safe, sex-specific diagnostic tests and protocols in clinical practice guidelines for women so that they are better managed when presenting with symptoms of heart disease.
Fortunately, there is a blood test that is currently available, that is sex-specific, that can be done right in your healthcare provider's office to help your doctor rule out a narrowing or blockage in the heart arteries for symptomatic patients as the cause of your symptoms. It's a decision-making tool that can help identify patients unlikely to have obstructive CAD*, thus saving patients, and in particular women, from unnecessary exposure to radiation risks and complications associated with invasive procedures. As a helpful tool that accounts for key cardiovascular differences between men and women, this test is very useful for women patients presenting with symptoms of obstructive CAD and helps clinicians determine appropriate next steps for patient management.
We are working to make everyone more aware of the need to include this test in their arsenal of diagnostic tools and to push for more like it. You can learn more at http://online.liebertpub.com/doi/pdf/10.1089/pop.2015.0006.
* Obstructive CAD is defined as at least one atherosclerotic plaque causing ≥50% luminal diameter stenosis in a major coronary artery (≥1.5 mm lumen diameter) as determined by invasive quantitative coronary angiography (QCA) or coronary computed tomography angiography (CTA) (≥2.0 mm).