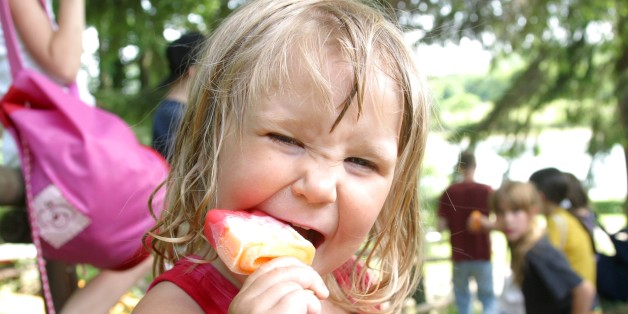 This week is the last week of school for most of the country. For us, it's always the second week in June, but even without a calendar, my kids would still know the academic year is wrapping up. Here's how they figure it out:
I start packing them the 'good enough' lunch; a sleeve of saltines and a box of cold cuts.
Driving them to school in my slippers doesn't upset me as much as it did in October.
My signature on anything that needs to be returned to school and which once clearly identified me as the mother of said child pretty much has morphed into what it would look like if a chicken forged my name.
School test papers are signed without me ever having taken my eyes off my computer screen.
Does it really kill them if they stay up until 10:04 p.m. on a school night? Naaah, they'll be fine.
So their uniform shirt could be a little bit whiter -- whose couldn't?
The kids could use a haircut, and with the humidity, they don't even need a pillow at night, but summer's almost here. We'll take care of it then. Again, they'll be all right.
The sound of the slapping of the separated soles on my son's athletic shoes make him sound like he's a seal in the seal parade at SeaWorld, but it would be a shame to buy him new shoes now with summer almost here and sandal weather just around the corner.
Has any child ever been truly traumatized by episodes of Twilight Zone at 9:30 p.m.? Kids are so resilient these days.
If they fall asleep on the sofa after a long day at school, it's actually a good thing for a child. Keeps a growing spine flexible and accommodating to spend the night on different surfaces. Also, you can make up for no tooth brushing the night before by double flossing the next morning.
Bonus points if said child falls asleep on the sofa in his school uniform from the day before -- he'll be dressed and ready for school when the alarm goes off the next day!
I need 30 minutes head start before driving them to school, but come June, strict instructions to wake me with four minutes left until go time works out just fine.
Ice cream sandwiches for breakfast? Sounds good to me.
And the number one clue that the teachers are soon closing up shop?
Mom forgets to set the alarm for the final and last day of school. Jumping the gun? More like wishful thinking. Sleeping past 6:00 a.m. is going to feel so damn good.
Have a great summer, everyone!