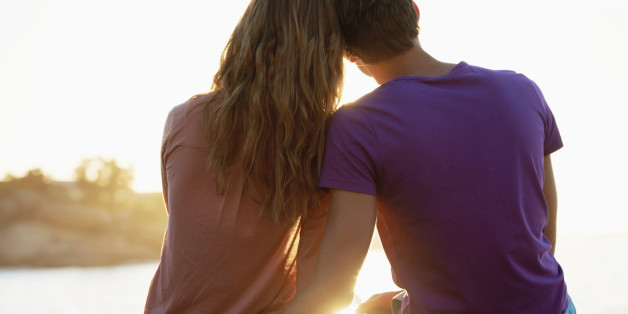 You know how when you're driving along, alone, and a song comes on the radio that takes you back to a golden moment in your life? Hearing that one special song calls out the ghosts that live in your heart. Memories of people you once knew so well that a day wasn't a day if it didn't have them in it. Those waves of nostalgia hit me hard, because I can't imagine that I know nothing about these people now, not where they live or what they do, anymore.
I've had some very good people pass through my life. Their names won't be important to you, but the part they played when they were with me is something worth sharing.
In no order of one being any better than the other, here is a list of the seven men I am grateful to have had in my life. Even if just for a wisp of time.
•The Dancer. This weekend favorite is as close to having a BFF as you will ever get. It matters little to this guy who's watching or what people will say, he just wants to pull you out onto the dance floor and see you smile. When "Walking on Sunshine" comes on the radio, it's The Dancer's face that I see.

•The Holiday/Special Day Rememberer. Oh, this one. Not a birthday, nor a six-week anniversary, Sweetest Day or Earth Day passed without a lovingly signed card slipped into my purse. A genuine sweetheart with a heart of gold. "I Just Called To Say I Love You" brings him to my mind.
•The Sharp Dressed Man. Enjoy it for as long as you can stand it -- sharing the mirror with someone almost as pretty as you are. I'll confess, it's a lot of fun to know someone that likes to shop as much as I do. He's the one who really cares about his answer when you ask him, "The blue or the grey shoes with these pants?" ZZ Top's "Sharp Dressed Man" is right, every girl is crazy about a sharp dressed man.
•The Talker. As strong as his opinions were, he would listen with equal intensity. Our spirited difference in outlook on issues taught me to voice and formulate the things I felt deeply about. I loved it. Walking and talking and holding hands for hours, he made me feel as if he cared for no one else's opinion as much as mine. I heard he was married. I hope he is still listening like this. If he is, they are a happy couple, indeed.
•The World's Most Handsome Man. Whew. Wonderful while it lasts. I remember walking in to anyplace, anywhere, at anytime and seeing jaws drop. Mr. Beautiful also won in the PDA department, his sinewy swimmer's arm casually hanging over my shoulder as if he couldn't walk without me at his side. The summer that we were together I felt like Angelina and I couldn't have walked prouder. It's not a tall tale when I tell you that a carload of girls at the gas station almost ran over the gas pump when they saw him filling up.
•The Sweetheart. The world would be a more wonderful place if there were more sweethearts for everybody. These sweethearts dole out love and attention in the smallest acts, it's how they do everything -- with time and care. We blossom under this light. The sweetheart calls you like he promises, rides his bike over in the rain, learns how to make homemade pizza just because you mentioned one time how much you wanted to try it from scratch. When I ran into my sweetheart 15 years ago, he had his three little children with them. As I watched him introduce me to his brood, crouching down to their eye level, I could tell he hadn't changed at all. Sting's "Fields of Gold" bring him swimming back to my heart.
•The Comedian. Also my first boyfriend. No one has made me laugh harder at absolutely nothing and at everything like the comedian. His gift of humor meant that I could never stay mad at his shenanigans. And he had a lot of them; being an hour late, then showing up as if he hadn't realized it was an hour late. He knew. He packed some jokes in reserve to fish out in his defense, he would begin rattling them off as soon as he rang the doorbell. It was my love for how he made me laugh that kept us friends from the time we were 16 until we were over 30 years old. That's a long time to be friends after dating. We kept in contact until he moved in with a jealous girlfriend, one who didn't have a funny bone. Hearing "The First Cut is the Deepest" by Rod Stewart keeps him forever in my memory.
My list of favorite men in my life is one I wish for everyone. The memories that surface when I happen upon the songs we shared together, are almost as sweet as the real thing.