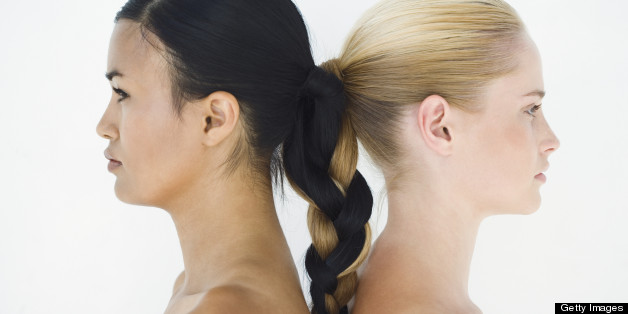 From spring runways to music festivals, braids are (still) everywhere -- this time, the dirtier the better.
Spotting a braid on a high-fashion runway is no longer a shock. But that doesn't mean they've jumped the shark. The old-fashioned technique continues to be used in of-the-moment iterations, which lately have become a whole lot less Sunday school student and much more music-festival concertgoer. "I just love gritty and grungy braids," says celebrity hair stylist Lee Rittiner, whose clients include Christine Teigen and Molly Sims. "Anything unpolished in that department is chic and modern." Basically, it's not about the perfect shiny French braid at the moment; instead, it's about imperfect, roughed-up texture.
All that means braids that are easier to achieve at home and actually thrive when done on dirty hair -- read: perfect for a hot, sweaty weekend of concert hopping at Coachella. Not only does an unwashed mane have texture that helps it stay in place better, it also looks edgier. The mussed-up fishtail pigtail braids at Tory Burch's Spring 2013 epitomized this easy aesthetic, as did the double reverse-French braids at Honor, and Emerson's plait that spiraled around the crown of the head and fully embraced flyaways. The coolest braid Rittiner has seen in a long time, he says, was a high-ponytail fishtail on Jennifer Lopez that was all zhushed up.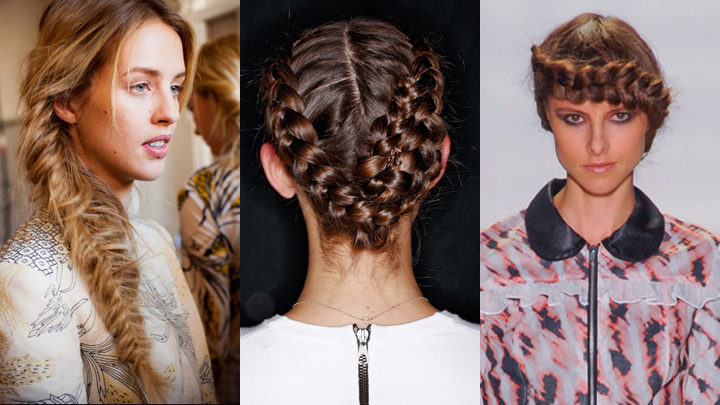 While a braid obviously works on any hair that has enough length, the master stylist at Serge Normant at John Frieda salon says, "typically blondes with great color dimension are the best to show off a braid. It helps show contrast and the flow of the braid, and since the texture of a blonde is grittier, it helps the styling because it's easier to manipulate." He's of the mind, however, that there's no aging out of the style. "I think if it works with your aesthetic and your face and it's appropriate for what you're doing and where you're going, those are better points of reference than age."
It's important not to get discouraged when trying to learn the art. First, gather the appropriate tools: dirty hair, dry shampoo or texturizing spray (Rittiner loves Oribe's Dry Texturizing Spray; also try Rene Furterer Naturia Dry Shampoo), rubber bands and a few hairpins. Next, hit the computer. "Watching YouTube videos or using Pinterest is a great starting point for any amateur," says Rittiner. "All braids are easy to do, it's just practicing them over and over to understand the routine." Get to said practicing -- music festival season is about to kick off, and with it, lots of dirty locks just begging to be taken up a notch.
This post was originally published on Beauty Bender.