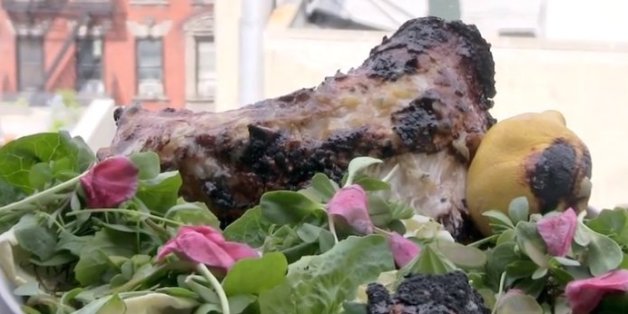 For more food, drink, and travel videos, visit www.potluckvideo.com
Grilling is one of the best parts of summer. But it can also be one of the unhealthiest. Too many burgers won't help anyone stick to their diet.
One alternative that is often overlooked is fish collar. This meaty part of fish like sea bass or salmon can hold up just as well to a smoky grill, but with all the benefits of eating seafood.
We got Acme's Mads Refslund to give us his recipe for grilling fish collar and he even shows us a particularly special barbecue sauce to go with it.
Watch the video above to see it all!
For more great food, drink and travel videos make sure to check out Potluck Video's website, head over to our Facebook page or follow us on Twitter