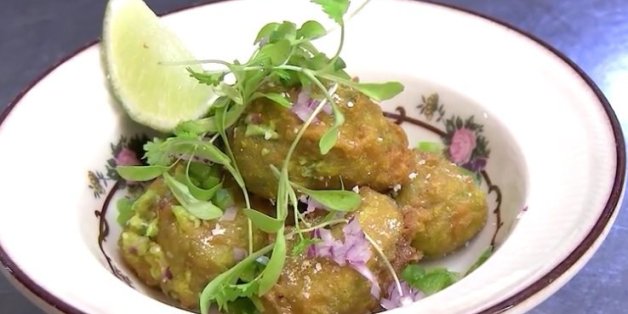 Guacamole has become an essential party appetizer but is there a way to make it even more appealing? How about if you fried it?!
It might sound crazy but chef Angelo Sosa of Añejo has a recipe that is sure to be among your best crowd-pleasers. He freezes the guacamole first so that it can fully fry and have an amazing crispy exterior with a perfect soft guacamole center.
For more food, drink, and travel videos, visit www.potluckvideo.com
Want the recipe? Watch the video above to see his fried guacamole!
For more great food, drink and travel videos make sure to check out Potluck Video's website, head over to our Facebook page or follow us on Twitter