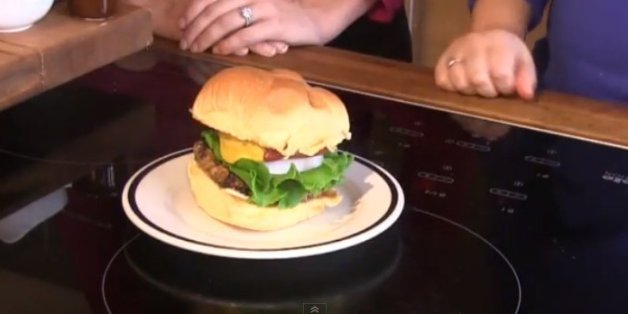 For more food, drink, and travel videos, visit www.potluckvideo.com
A hamburger is about as American as they come, but there might be a recipe that makes the standby favorite even more of a classic.
Saveur has a new cookbook called The New Classics and fittingly they have dug up this all-American burger recipe. It comes from none other than Ernest Hemingway himself, and he has an approach that really is akin to throwing in the whole kitchen sink. Yet the result is a juicy burger that you'll find yourself making again and again.
So go ahead and make Hemingway's hamburger -- you won't regret it! Watch the video above to find out the whole recipe.
For more great food, drink and travel videos make sure to check out Potluck Video's website, head over to our Facebook page or follow us on Twitter