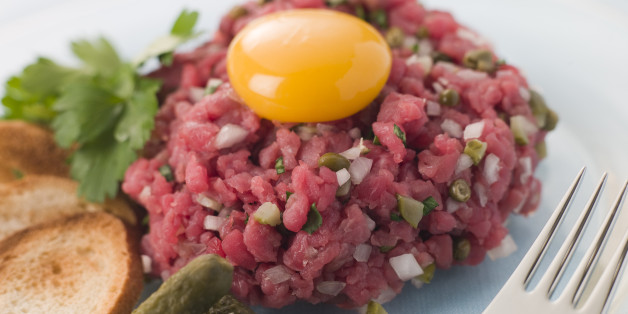 For more food drink and travel videos visit www.potluckvideo.com
Steak tartare has become a classic restaurant dish, pairing raw steak with the acidic twinge of ingredients like Worcestershire sauce and capers. But with raw meat comes hesitation for the home cook - yet it's one of the easier dishes to tackle in the kitchen!
To make sure we're doing the best possible version, we turned to Iron Chef Marc Forgione at his steakhouse American Cut.
Forgione gives us his recipe but with a few twists to keep it interesting. He shows us the best kinds of meats for tartare and then shares the ingredients that will make the dish a perfect crowd-pleaser.
Watch the video above to see all of Forgione's tips on his steak tartare!
For more great food, drink and travel videos make sure to check out Potluck Video's website, head over to our Facebook page or follow us on Twitter