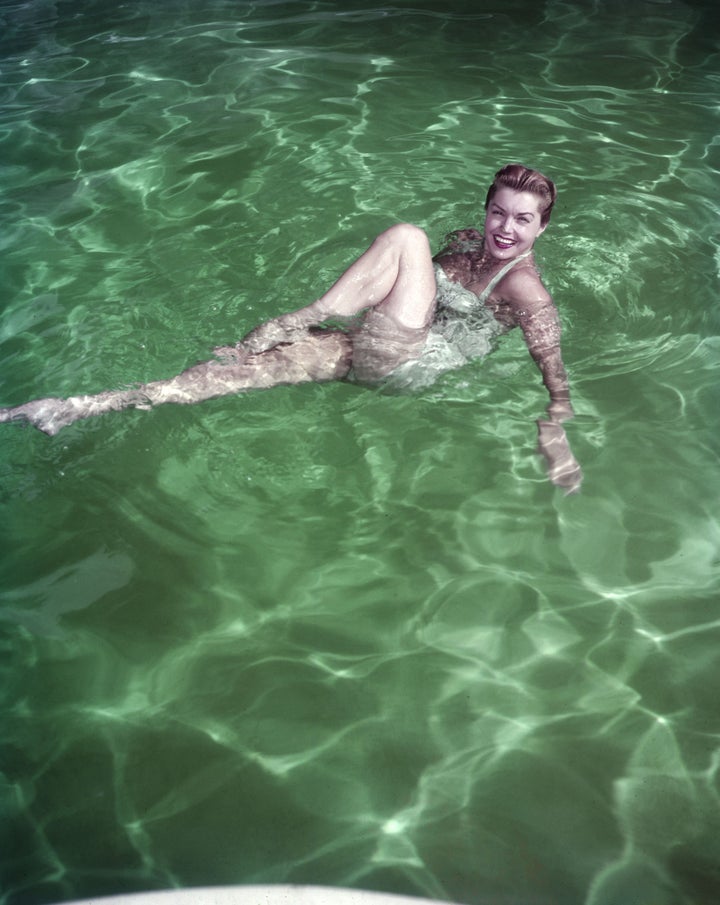 Somewhere down in the basement, or maybe in the back of a drawer, lies one of my old Gottex bathing suits, now faded beyond use. When new, it was a shiny lime green, skimpy too, quite like what Tinkerbell wears in Disney's Peter Pan.
I see it in memory of the younger me with my then-boyfriend, now-husband, when we toured the world on a dime and seemed to live in bathing suits. Now there's a hole in the crotch from attempting to fast-dry it on a lamp in Tangier years ago. All this came flooding back when I read of the death of Leah Gottlieb, founder of Gottex, in Tel Aviv on December 17th at the age of 94.
When I was young and foolish, Gottex of Israel, as it was called on some labels, seemed exotic and erotic. For an Irish girl, Israel was the cradle of civilization -- Jesus came from there, Mary too, Joseph as well. How exotic. Yet it seemed odd that Jews on television -- mainly comics like Shelly Berman and Alan King -- were always making pilgrimages to the Holy Land, the cradle of (my) erotic Gottex.
I don't remember how I latched on to Gottex. I do know I used to visit Fire Island a lot -- another cradle of erotica in the '70s and into the '80s -- and I needed a snappy suit to strut my stuff in.
I bought a new one every year. The iridescent violet suit with purple swirls cut quite high on the hip that made me appear taller. I wore it until it was iridescent no more. The black suit with day-glo aquamarine diamonds and sassy bustier halter. The tutti-frutti suit with a banana in a strategic position. God, I looked great in all of them!
In those seemingly care-free days, before I seriously thought anything about money, I'd spend hours strolling around Fifth Avenue's emporiums of style, like Saks and Bonwit Teller. Bonwits, housed in a striking Deco building next to Tiffany's, closed its doors in 1990 and with it, my cache of Gottex.
Then again, I grew up. My swimming days in the ocean off Fire Island ended. Now, I swim laps in a pool pumped full of chlorine designed to kill germs while it destroys lovely filament designed to caress female bodies. So my bathing suits have to be practical, and pretty too, if I can find one, for I go through a suit a year.
Funny thing is, I look better now than I did then. Yet spending several hundred dollars to buy a designer, and may I say erotic, bathing suit that wears out faster than a sports suit seems wrong. Is this what it's like to grow up, now that I am in the adolescence of old age?
Maybe. So I let my mind meander back to carefree days at the beach when all I wore from morning to night was a bathing suit -- a Gottex.
On the walk in Cherry Grove, Fire Island, where my husband and I once had a house, lived William Lieberman, curator of modern art at the Metropolitan Museum of Art.
One afternoon, as I was on my way to the beach for a swim, I heard Uncle Bill, as he was called, say to someone, "My God, isn't she a fine figure of a woman." I went on my way. After all, I wasn't meant to hear this. Yet, I must have been. After all I was wearing a Gottex -- a white one.