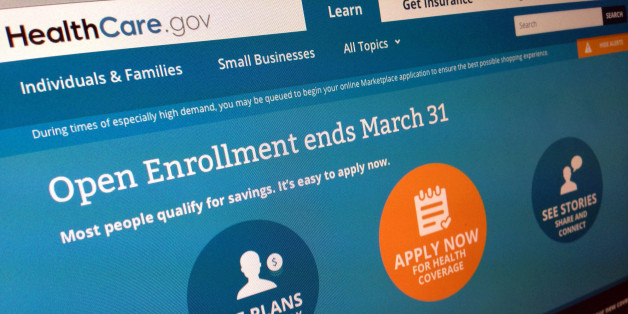 Medicare. Medicaid. Affordable Care Act. In the past 50 years, we have made serious investments in the health of our nation. That's big deal. A really big deal.
We have had big debates over the past five decades to create and shape these programs. Sure, there is always room to make these programs stronger. But as a doctor, I am grateful to the nation for making it possible for us to serve our communities.
Serving people when they are sick and injured is an easy decision. All across America, every moment of every day, someone is making a card to cheer up a grandparent who just had surgery, driving a friend to a dialysis appointment, calling to check on a colleague on a sick day, or signing a cast for a classmate with a broken ankle.
For me and millions of doctors and other health care professionals, we have chosen to make it our career to care for the sick in communities across the country. Every day, we get the privilege of spending time with people and using the latest medical science to help them feel better. We do this simply because we are human.
That humanity and the progress we have made is why I am optimistic that America can continue on this path. Together, we can make sure everyone has access to high-quality, affordable health care and the basic resources they need to protect their health.
50 Years of Saved Lives
In 1965, President Lyndon B. Johnson signed Medicare and Medicaid into law. That law has saved countless lives over the past five decades.
Fifty years ago, half of seniors had no health insurance. If you got cancer, had a stroke, or were hit by a car on your way to visit your grandchildren, it was very likely that your medical bills would wipe out the life savings you were counting on.
Today, largely thanks to Medicare, nearly every senior in America has health insurance. Medicare provides health coverage to 55 million seniors and people with disabilities. More than paying bills, Medicare means seniors are able to age with dignity, respect, and access to the medical care they deserve.
Fifty years ago, young families weighed whether to take a sick child to the doctor or hope for the best and save the money for food. The poorest, sickest among us were left to fend for themselves. The lucky ones found charity care. But too many were unable to cobble together the resources to get better.
Today, Medicaid is a lifeline for nearly 70 million people who could not otherwise afford health care -- including one in three children. Medicaid and the Children's Health Insurance Program make sure children in America get comprehensive care to start their lives on the right path. We see the impact in the faces of parents working two jobs and barely getting by who know that their children will be able to get the healthcare they need to grow into healthy adults.
Thanks to Medicare and Medicaid, doctors like me get to save lives. And that is worth celebrating.
Expanding Access, Saving More Lives
For all the repeal votes, lawsuits and partisan mudslinging, the Affordable Care Act takes the next big step toward fulfilling our promise as a nation.
Since the health insurance exchanges opened, 12.9 million have signed up for coverage. You can no longer be denied coverage for a pre-existing condition. That means a breast cancer survivor can still pursue her dreams of opening her own business because she knows that insurance cannot discriminate against her.
In the states that have chosen to, Medicaid has expanded coverage to millions more low-income Americans. That means people are finally getting treatment for the high blood pressure that gives them headaches or are checking out that lump they have been trying to ignore. In these states, the uninsured rate has dropped more than half since 2013, and people who are on Medicaid are more than twice as likely to regularly see a doctor.
Today, thanks to Medicare, Medicaid, the Children's Health Insurance Program, the Affordable Care Act, and the investments made by people and employers across America, the uninsured rate is at its lowest ever.
What's next?
We are making tremendous progress, but our work is far from over.
We need to make sure every person in America can get health care to prevent illness and to help them get better when they are sick.
Among other things, that means closing the coverage gap in the 19 states that have refused federal funds to expand Medicaid to four million people. Hard-working people in every state are dying because they delay getting care and get to the doctor too late.
We also need to make sure that everyone has a reasonable chance of living a healthy life. Too many low-income people with diabetes cannot afford well-balanced meals, so they land in the emergency room with life-threatening complications. Too many children live in housing full of mold and smoke, so they wake up with an asthma attack and end up getting a nebulizer treatment in a doctor's office instead of learning in school. Too many families have no safe places in their community to exercise, making it that much harder to get in shape.
We decided fifty years ago that seniors and low-income families needed health care. Today, we must acknowledge that these situations are unacceptable. We have to work together to fix them. Because we are human.
Doctors, nurses, elected officials, community leaders, businesses, families -- we can all work together to save lives help everyone in America achieve the best health possible for themselves and their families. Together, we have saved so many lives and made so many lives better over the past fifty years. Let's make the next fifty even better.
Here's to fifty years of better health and many, many more.