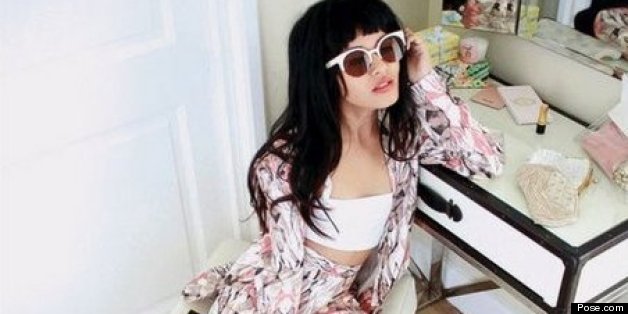 98 degrees isn't the only 90s hit attempting a comeback this season. Bare midriffs are becoming increasingly commonplace as crop-tops become a bona fide spring/summer 2013 trend.
Check out Beyonce on the cover of British Vogue's May issue baring her exceptionally taught tummy. Rihanna meanwhile went so far as to cut her overalls into a cropped tank, creating a very meta take on two 90s mega trends her midriff baring antics can be seen here.
But crop tops aren't just for rock stars. Not quite sure how to incorporate this fashion forward trend into your warm weather wardrobe? Here are 6 ways to rock a bare midriff once you've mustered up enough confidence to take on this trend.
PHOTO GALLERY
How to Wear a Crop Top