Hello (boho) beautiful! Whether you're off to Coachella, or are a long-time Lollapalooza fan, all festival-bound fashionistas can agree on one thing: It's the perfect occasion to channel your inner flower child and incorporate some bohemian-flair into your look! From fringe satchels to gladiator sandals, and eyelet crop tops to floral overalls, festival fashion is undoubtedly funky and fun. Whether you're hitting chic pool parties all day or grooving all night, get inspiration from these six bloggers as they showcase their favorite festival style.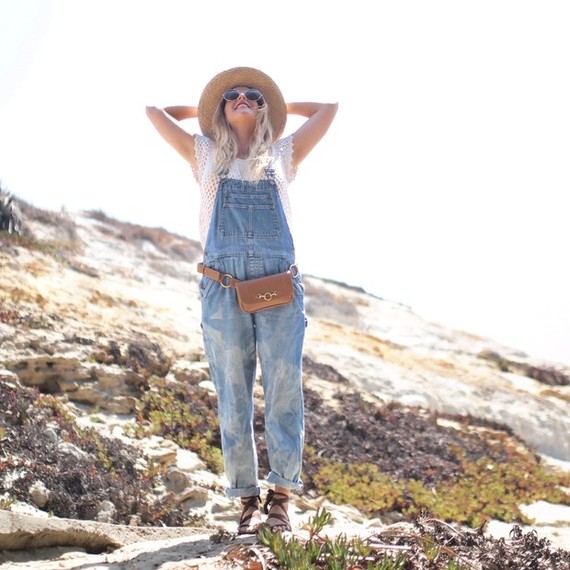 bjonesstyle aces laid-back festival-wear with an embroidered top, overalls, gladiator sandals, a fanny pack and a hat.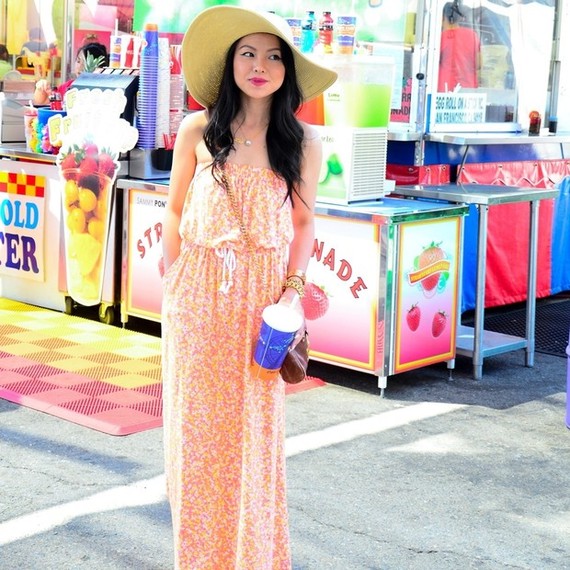 A printed maxi dress and floppy hat are a feminine and fun concert pairing on heyimkate.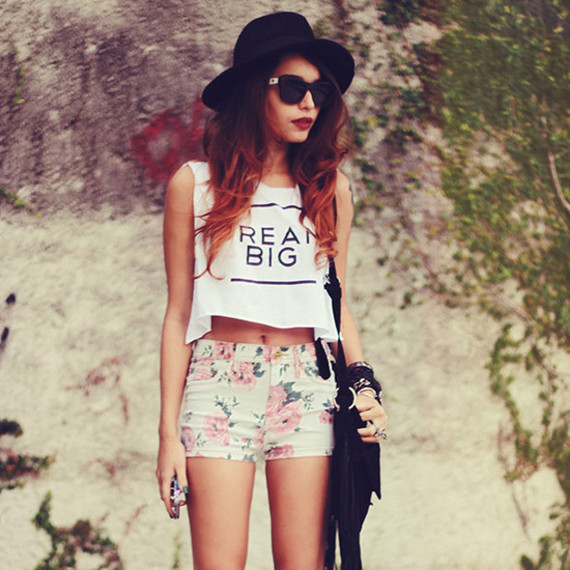 A graphic crop top, floral shorts and a hat lend an oh-so-cool vibe to 2020ave's look.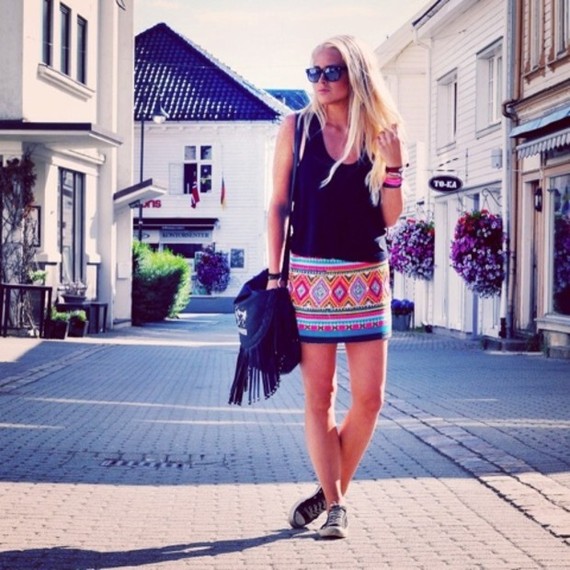 A patterned skirt pops against a basic tank and sneakers on martineegeland.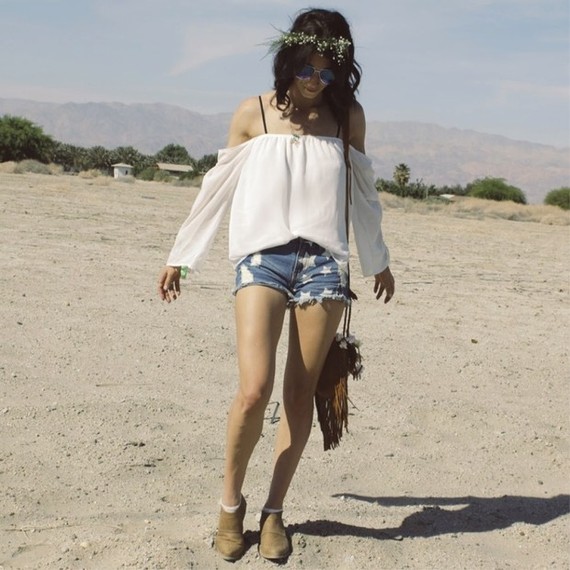 Tobruckave channels free-spirited style with a flow-y top,fringe bag and booties.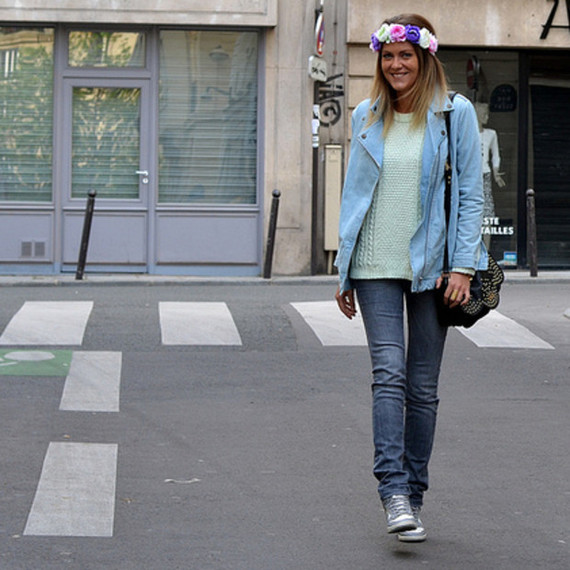 Skinny jeans are festival-ready when paired with a pastel jacket and floral headband on babymodeuse.