Emerald is out, radiant orchid is in! Pantone's 2014 color of the year Radiant Orchid perfectly blends the delicate hues of purple and pink in a flattering, feminine new way. Sophisticated and on-trend, radiant orchid's warm tone is a complementary choice for any piece. Whether you choose to incorporate it via statement-making heels, an eye-catching clutch or to brighten up your fingertips, don't miss out on this season's most captivating color!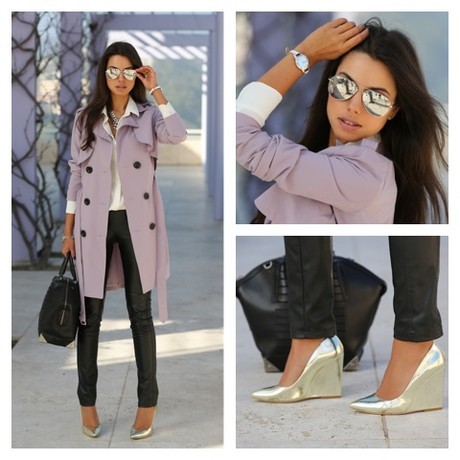 Radiant orchid is well-suited rain or shine with a trench coat, chic leather pants and metallic accents on annabellefleur.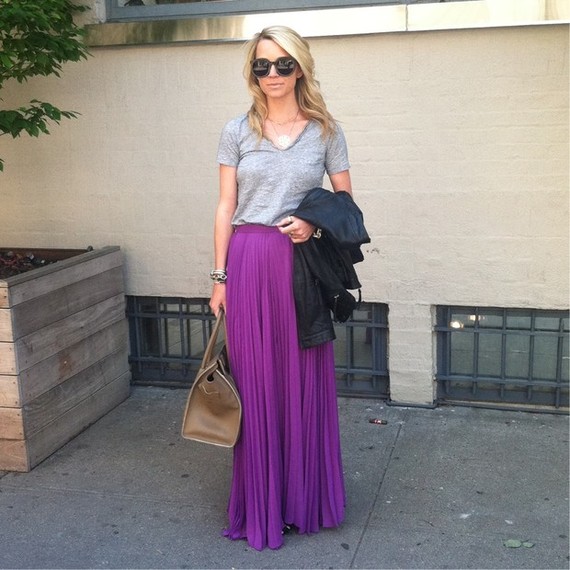 A bold maxi skirt lends a casual and cool vibe to this street style by atlanticpacific.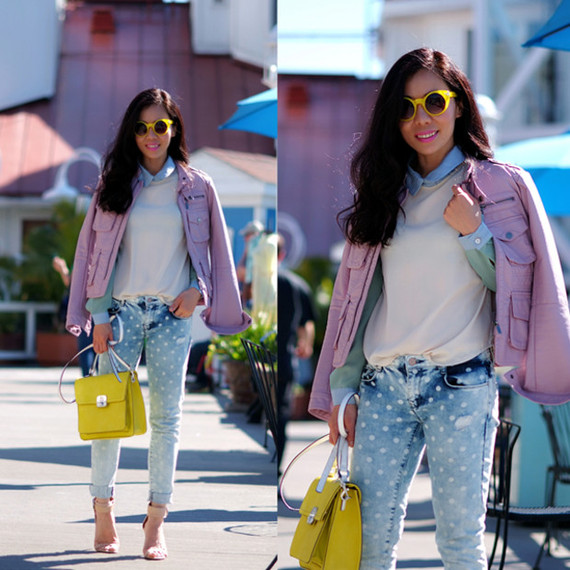 Halliedaily modernizes this tomboy-chic pairing with a feminine-hued jacket.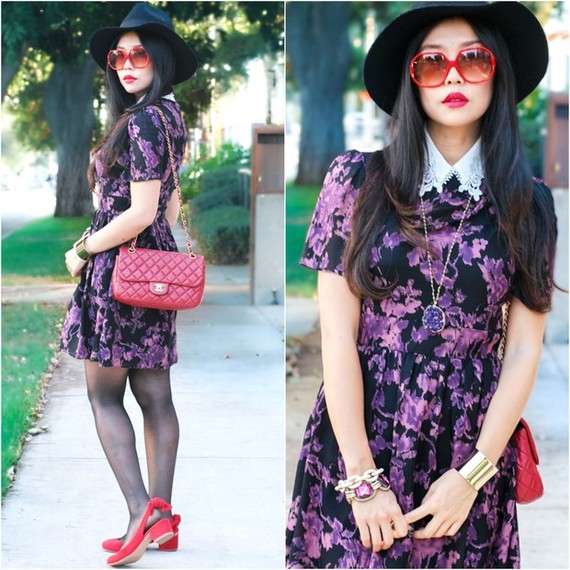 This stylish purple hue fits right in with a classic patterned dress & statement accessories on goodbadandfab.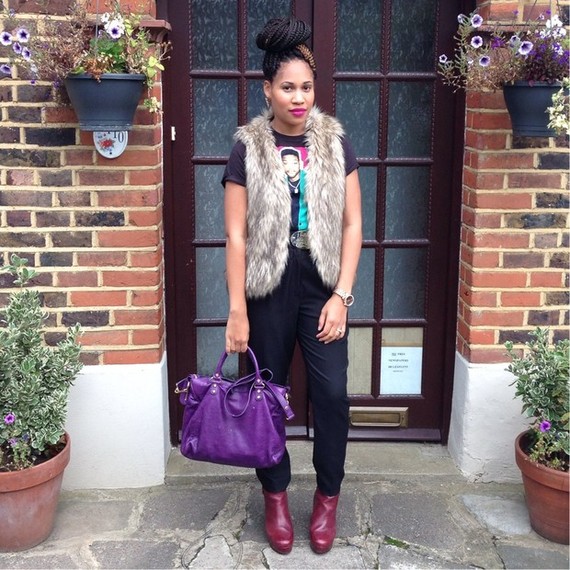 This attention-grabbing bag is the perfect accoutrement to this effortless book by retrospectacular.